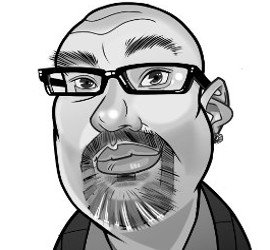 The month of June has arrived. The Farmers' Market will be opening for the season this Friday, Scarecrow volunteers are busy with early preparations for this year's Invasion, and this week we have experienced the first mini heatwave of the season; it almost feels like life is getting back to normal.
With a provincial election this week, and the municipal election campaign underway, we have had other things to think about rather than the more than two years of pandemic frustration.
Recently, I had a lengthy conversation with a friend who asked when we would see life get back to normal. How will we know? What is normal anymore?
Like many, my friend had a tough time through the long months of the pandemic. While I might be a quiet type with hermit tendencies, my friend is a gregarious social butterfly, and the restrictions for gatherings in particular hit my friend hard, and as the pandemic dragged on the frustration turned into depression.
Though most pandemic restrictions have been lifted, my friend shared that they had lost a number of friends due to conflicting views on the pandemic and how it was handled by our governments, and the seemingly never-ending arguments about something as simple as wearing a piece of cloth on your face took its toll.
I felt for my friend. It has been a heck of a few years for us all, and though it isn't exactly behind us just yet, I think it is fair to say that life is indeed getting back to normal, and for that I think we are all thankful.
I live a literal stone's throw from our harbour, and in recent weeks I have certainly seen an increase in the number of folks enjoying the waterfront, walking their dogs, or casting a line into the water in hopes of catching dinner. It has been refreshing to see the harbour area come alive along with the rest of the community.
During a recent visit from one of my sons I found myself inside a restaurant for the first time in nearly three years. The restaurant was busy, and the patrons were clearly enjoying the small pleasure of dining indoors with a friendly server taking their orders.
For me, another sign that life is getting back to normal has been the significant increase in press releases and media advisories announcing a wide range of community activities and events. During the first two years of the pandemic the press releases I was receiving often announced cancellations or postponements, but not this year. In recent weeks our library has been a beehive of activity, and most every local organization is meeting and planning once again for their special events.
With the Farmers' Market opening for the season on Friday, we will be able to once again chat with our local food producers, and pick up some ingredients for the weekend barbeque, while catching up with friends, many of whom we might not have seen in months thanks to the pandemic.
Our local elementary school recently held their first track and field event since 2019, and now those very same students have their eyes on the calendar anxiously awaiting the final bell of the year announcing the beginning of summer vacation.
We have spent much time in the past couple of years dwelling on the negative, feeling frustrated and even angry, but the tide is shifting, and we are seeing more and more signs that the worst is behind us, and good things are ahead.
With the month of June now here, many of us are looking forward to things like the Canada Day long weekend, or using a couple of weeks of vacation time to do some camping, or museum hopping. After all we have experienced in the past two years, just having things to look forward to is refreshing and uplifting.
Whatever your plans might be for the coming weeks and months, I truly hope that you are able to take some time to enjoy family and friends, and to get involved in the community once again. Life is too short for never-ending battles, and it is too precious to allow a couple of frustrating years to define us.