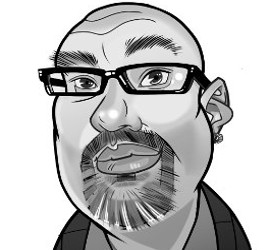 Thanks to a fast-spreading virus that we can't see, feel, or touch, the entire planet is on edge, and much of it is on lock-down, and likely will be for many weeks to come.
We have literally watched this COVID-19 virus spread across the planet from its origins in China through Asia and Europe, and now it has arrived on our shores. It's not playing favourites: everyone is potentially at risk.
Now that it has arrived in our neck of the woods, we are seeing a number of proactive, and some would argue drastic measures, being taken in an effort to minimize the number of people contracting the virus, which ultimately should save lives.
Over the weekend the province announced that all schools would be closed for an additional two weeks after March Break. But the schools were just the beginning.
Locally we have seen the closure of government offices – here in Meaford along with most surrounding municipalities. On Monday I received a flood of notices for other closures including local libraries, community centres, concert venues, and cultural centres.
On Monday morning our Premier declared a public emergency, and also ordered all bars and restaurants in the province closed until March 31, except those that provide take-out or delivery. Also ordered closed were child care centres and any facilities that offer indoor recreational programs.
In many ways we are currently on lock-down, and we inhabitants of an otherwise free society don't like it one bit. We aren't used to having our movements restricted, we are not accustomed to our governments telling us to stay indoors and to avoid gatherings of more than a handful of people, but it is at times like these when, in spite of anything we might think about our government, we must rely on them to guide us through this uncharted territory.
Naturally I have heard some suggest that the actions being taken are too drastic and are an overreaction, and that could very well be true, but then again it might not be enough – I'm not an expert, nor are you, though we all act like it from time to time.
I confess I am concerned about the closure of the schools. I have watched some interesting debates and discussions in recent days, and while it might seem a prudent thing to do, closing the schools could have some negative ramifications, beginning with the fact that many of the folks who work in our healthcare system have school-aged kids. They now have to either find accommodation for them or miss work, and the last thing we need at the moment is for large numbers of our healthcare workers to be having to take time off from work in order to take care of their children who would otherwise be in school. Again, I'm no expert, but I found the discussions worth paying attention to, because even the best of intentions can turn out poorly in uncharted territory such as this.
On the whole I think all of our levels of government have done a pretty decent job of managing this crisis, but it is early days for us yet. No doubt Italy thought they were doing all of the right things before the number of infections and deaths exploded in their country.
On Monday our Prime Minister closed Canada's borders to much of the world, but sadly they remain open to our American friends until late this week in spite of the fact that many suspect that the next big explosion of infections is currently brewing in that country. With our border open I fear we might get hit harder in this country than we would have by closing the border. That said, I have read arguments that our southern border is so porous that a complete closure is next to impossible, not to mention that it's likely that with the free flow of traffic across our border, closing it now would likely be too late. Personally, I would take the more cautious approach and close our southern border, but again, I'm no expert in containing infectious diseases.
The best advice for any of us at this stage is to limit our contact with others and to avoid large gatherings of people completely. We should also be paying close attention to any advisories issued by the various levels of government, and particularly from local health units.
It is also important for us to resist the urge to panic, particularly in our neck of the woods where there have been just two confirmed cases of COVID-19 thus far: a couple who had returned from a cruise. So there is no need for panic, and the hope is that the drastic measures being taken will limit the number of infections as much as possible.
Finally, while we should not panic, and we should be paying close attention to instructions from our various levels of government, we should also do something else – maintain our humanity. We don't need to be fighting over toilet paper in the grocery store, and we don't need to be politicizing this virus.
We need to remember that we are all in this together, and we'll get through it together.
+ 53
+ 4