Cameron Burechails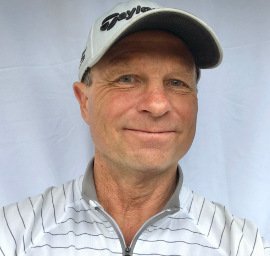 This weekend marks another very special weekend for most Canadians. It's Thanksgiving and time to slow down for a few days, and get together with our families and close friends.
Holidays are going to be different this year though, as we are all going to limit the number of people that we socialize with in order to prevent the spread of the Covid virus.
Thanksgiving means a number of things to me. First, it means appreciating what we have, rather than worrying about what we don't have. Thanksgiving also means being with family and all pitching in to help our moms prepare the annual feast.
Finally, Thanksgiving is that one time of the year to give thanks to those people that have helped us and our families over the course of the year.
It was a great year in golf for the Georgian Bay Golf Academy. I worked with so many great people this summer that were so enthusiastic to learn the game of golf. I hope that everyone enjoyed working on improving their games as much as I enjoyed teaching them.
Thanks to Stephen Vance and all his staff at The Meaford Independent. I enjoyed writing for the paper again this season and hope that all the readers enjoyed my articles.
Thanks to Mary and Ivan Alderdice at the Meaford Golf Club and Janis Miller and all of her staff at Batteaux Creek. I enjoyed my season at both clubs and I look forward to working with all the staff and members in 2021.
I would like to thank the entire golfing community for all their patience in 2020. It has been a very challenging year and we have proven that golf can continue to be played and enjoyed during a global health crisis.
Last and not certainly least, I would like to thank my wife Lisa. It has been a busy summer and I promise to be home for dinner more often this fall and winter!
To everyone, have a great Thanksgiving weekend and a wonderful winter season.
Stay healthy and safe and keep active and remember to stay in shape this winter. The 2021 season will be here before you know it!
Cameron Burechails (Teaching Professional), The Georgian Bay Golf Academy, baygolfacademy@bell.net, or www.baygolfacademy.com