Cameron Burechails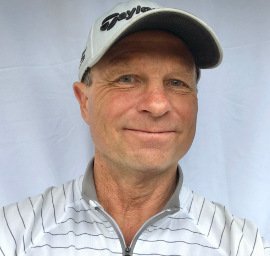 If you are looking at improving your game for next season, a new set of clubs may be the answer.
Technology has come a long way in the golf industry and manufacturers have designed clubs that are lighter and easier to hit.
If you are looking to buy some new clubs, prices on most brands have been drastically reduced at this time of year.
I highly recommend that you try before you buy to ensure that the club matches your swing. Many golf clubs have demo clubs that you can take to the range. Try various lines and select the clubs based on how they feel and perform on the range. If you can take a demo set out for a round you will have a chance to try out all the clubs in the set.
Don't make the mistake of buying new clubs based on price. You will only live to regret the purchase next season.
Call around to various golf shops to see what is in stock and what may be ordered. You may have to wait a few weeks to get your new clubs, but come next spring you will be fully prepared to start the 2021 season.
Cameron Burechails (Teaching Professional), The Georgian Bay Golf Academy, baygolfacademy@bell.net, or www.baygolfacademy.com.
Next Week : Things I Missed this Season