Cameron Burechails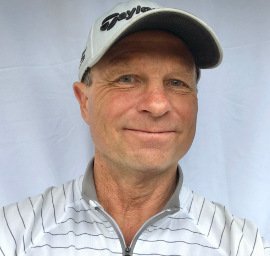 The global pandemic has changed the lives of everyone in 2020. Nobody could have predicted the effect that the COVID-19 virus has had on us all these past six months.
Good things sometimes come out of bad situations and the game of golf in 2020 is just one of those things.
Most sports had to be cancelled this year due to the pandemic because of the close contact of people when games are played.
Golf on the other hand flourished, as it is only one of a handful of sports that could be played in an outdoor environment. The golf industry has done a great job developing guidelines and procedures that ensure that games can continue to be played safely this season. Golf courses have had to limit access to their indoor facilities and reduce food and beverage service this season in order to comply with government regulations. Golf tournaments have all been cancelled and indoor social interaction has all but disappeared.
We have all learned to change the way the game is played. Tee times are more spread out and checking in at the Pro Shop has been carefully controlled to ensure safe social distancing.
The golf industry has seen significant growth in Canada this year. Everyone is eager to not only play but also learn the game of golf. Team sports such as baseball and soccer have not been played this year, much to the benefit of golf. Families have been taking up the game in record numbers and golf courses have all benefited. It has been difficult to get tee times this summer at many of our local courses because of the increase in interest in golf. This is great for an industry that has seen declines in popularity in recent years.
I would like to thank everyone for their patience and understanding this season. We can only hope that things will get better by next spring, so that we can once again return to our local courses and be able to enjoy the game of golf.
Next Week: PGA Tour Review
Cameron Burechails (Teaching Professional), The Georgian Bay Golf Academy, baygolfacademy@bell.net, or www.baygolfacademy.com.