OPP Release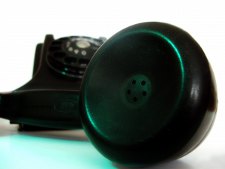 On Wednesday, October 30, at approximately 11:00 a.m., Grey County Ontario Provincial Police (OPP) received a fraud complaint after a Meaford resident was defrauded of $1836.00 in what is known as the "Microsoft Scam".
The night before, the victim had received a phone call from a male claiming to be a representative of Microsoft. The victim was advised that her computer was infected with a virus and would crash if it wasn't fixed immediately.
The suspect offered to repair the computer remotely and instructed the victim to use her debit card, after advising her that her credit card was declined. The victim was told that she could enter her PIN using her own keyboard and, in that way, he wouldn't have access to it. She entered her PIN. The victim later discovered that $1836.00 had been withdrawn from her account.
Many scammers try to trick you into providing your banking and personal details. Never provide this information to anybody you don't know and trust. Anyone receiving a phone call of this nature should simply hang up.
If you are having problems with your computer, locate a reputable computer repair business for assistance.
For more information on Frauds, visit: www.antifraudcentre.ca or www.competitionbureau.gc.ca.