Details

Published: Monday, 11 September 2017 10:21
Written by Staff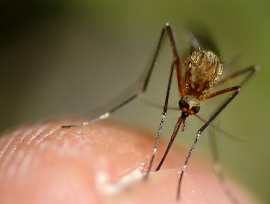 A human case of West Nile Virus (WNV) was reported to Grey Bruce Health Unit last week. In addition, a second positive equine case of WNV was reported and the first local positive mosquito pool was identified.
This trend mirrors patterns being observed in health units across Ontario; WNV activity tends to increase to peak levels in the late summer and early fall. At the time of this release 370 positive mosquito pools had been identified throughout the province and 37 human cases reported.