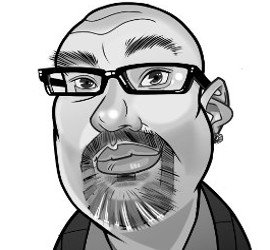 Tuesday was our first day of newfound freedoms after the provincial stay at home order was lifted, and Grey-Bruce moved to the Yellow stage of Ontario's reopening framework. As if to prove that Mother Nature has a sense of humour, many of us found ourselves snow-bound at home after a significant overnight snowfall, causing school bus cancellations and a traffic nightmare for those that did choose to venture out.
While we have made it through the more-than-month-long stay at home order, and we are seeing some light at the end of the tunnel, we aren't out of the woods yet. For at least the next two weeks we will be adhering to the restrictions of the Yellow stage before hopefully moving to the Green stage, as we inch our way toward a full return to normal, or at least as close to normal as we are likely to get.
As long as our new case numbers continue to head downward, we should have no problem reaching the Green stage in the coming weeks, but for that to happen we all still need to continue doing our part. Social distancing is crucial of course, as is wearing a face covering when distancing is a challenge. And while the retail shops and restaurants will be open, for the next while we would all be wise to limit our excursions to travelling to and from work or picking up the necessities, and stay home as much as possible.
With any luck, by the time the snow has melted and the leaves have returned to the trees, we will be on the verge of freeing ourselves of most of the restrictions we've been adhering to over the past year, particularly if we see an acceleration of the vaccination process.
For now, however, we are in the Yellow stage. Restaurants can once again seat a limited number of patrons, retail shops can shift from curbside pickup to in-store shopping, and we should soon see in-person council meetings once again, though initially they will likely be held at Meaford Hall, rather than the cramped council chamber, in order to accommodate distancing measures.
I want to be optimistic in thinking that we are truly in the home stretch, marching forward at full speed toward that bright light, but my optimism is fragile, particularly given the challenges we have seen around the globe in countries that thought they had the virus beat only to see another surge, and restrictions reimposed. We can't stay shut down forever. Everyone must get back to work, we need to get back into our normal routines, but we also need to ensure that we aren't putting people at risk unnecessarily.
We have all experienced a mentally exhausting 12 months, forced to adhere to restrictions we otherwise would reject in an effort to ensure our healthcare system didn't become overwhelmed, and to minimize fatalities caused by the virus. We have all heard of the rising cases of depression, overdoses are surging, and financial strain has visited many. People never brushed by the virus itself are truly hurting as a result of the measures taken, and we owe it to all of our friends and neighbours to put in the effort to adhere to the restrictions as faithfully as possible in order to bring this ordeal to an end as quickly as we can.
The Yellow Stage in which we currently find ourselves is a stepping stone in the direction of the even more free Green Stage, which is a stepping stone toward the easing of all restrictions and a return to normal. Now is not the time to let our guard down or to abandon all precautions, as it is likely to turn out poorly and to extend the requirement for restrictions, and none of us want that.
It has most certainly been a long haul, and we have most definitely not done everything right during this pandemic, but the end is approaching, and we will no doubt be debating for years about how we should have handled this pandemic. A costly learning experience, but a learning experience nevertheless, and I can only hope that we learn many important lessons from this COVID-19 pandemic before the next shiny new virus, perhaps more contagious and more deadly, lands in our backyard.
Some have called this a once in a lifetime pandemic, and I certainly hope it is, because I suspect that none of us wants to experience what we have experienced over the past 12 months ever again.
Be safe everyone, and be kind. If you think you are stressed, and angry, and exhausted as a result of this pandemic, so is the person in line behind you at the grocery store, so is the clerk at the register. If you have experienced financial pressures as a result of this pandemic, perhaps you have been out of work for an extended period of time, the person in front of you at the post office might very well have lost their home during this pandemic. We have no idea what others around us have been experiencing, but we do know that we have all personally suffered to some degree. So again, be nice, be understanding, let's get through this and hopefully put it behind us.