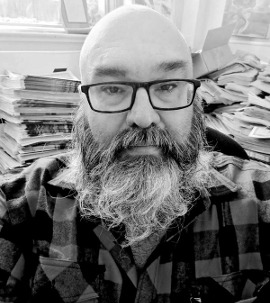 The Labour Day long weekend is upon us, and in Meaford that means a busy weekend ahead. With the 166th annual Meaford & St. Vincent Fall Fair taking place at the Fairgrounds, and the 17th annual Meaford International Film Festival being hosted at Meaford Hall, there will be no shortage of things to do in Meaford over the final long weekend of summer.
As we well know, the Labour Day weekend marks the end of summer vacation and the imminent return to school for students. And before we know it, the leaves will be turning colour, farmers will be busy with their harvests, and the chilly air of October and November will pave the way for the cold grip of winter and the heavy coats and boots that accompany the cold months.
As far as summer seasons go, this has been warmer than usual (globally the hottest on record), with less rain that most of us would have liked. That said, we here in the Municipality of Meaford have had it better than many places this summer. There have been no wildfires threatening our homes, no tornadoes tearing up our neighbourhoods, and no floods have destroyed homes and businesses. So while we have had to endure a heatwave or two, we are pretty fortunate to live where we do.
The month of September is the gateway to my favourite month, October, and my favourite season, autumn, which, with its cool winds, rains, and a bounty of colourful leaves, transforms the landscape as nature (and we humans) prepare for another frigid winter.
So with the autumn and winter seasons fast approaching, it is perhaps fitting that as a community we cram a lot of events and activities into the Labour Day weekend – we've got to take advantage of the late summer weather before we're too busy shovelling out our driveways to be thinking about having much fun.
The Meaford & St. Vincent Fall Fair is an excellent way to celebrate this municipality and its agricultural history and heritage. We are after all an agricultural community; agriculture drives our local economy and, along with farmers' markets, fall fairs are the best way to showcase our agricultural heritage and to meet one on one with the folks that help to keep us fed.
With a couple of years lost thanks to the pandemic, this is the 166th Meaford & St. Vincent Fall Fair, making it a significantly older event than the famous Royal Agricultural Fair, which has been held each winter for the past century.
From prize-winning livestock to impressive specimens from the vegetable garden, there's plenty to explore at the Fall Fair, and with any luck Mother Nature will cooperate and provide us with cloud-free skies to help make the Fall Fair experience perfectly enjoyable. The fun begins at 9 a.m. on Saturday morning, and will include a number of agricultural exhibitors, vendors, antique tractors, cars, and a host of activities for young and old, so head over to the Fairgrounds and Curling Club on Saturday morning to help celebrate our agricultural heritage.
If fall fairs aren't your scene but movies are, the Meaford International Film Festival might be your key to a fantastic long weekend. This is the 17th year for our local film festival, with its signature format of four nights, four films (five this year), four dinners, four parties, and four matinees.
MIFF is more than just the films themselves: the festival includes appearances and interviews from filmmakers, and festival goers have raved about the dinners and parties that accompany the films each year.
As you are planning your long weekend activities, don't forget that this weekend also marks the final Sunday Evening Concert hosted by the Friends of the Meaford Public Library at the Rotary Harbour Pavilion. For many years the Friends of the Library have hosted the Sunday evening concerts throughout the summer, drawing crowds of music lovers to enjoy local talent by the water. The final concert for this season will be held on Sunday, September 3, beginning at 7 p.m., and featuring popular local band Bored of Education, a band started back in 2007 consisting of teachers from the former Georgian Bay Secondary School. Admission is by donation, and attendees are asked to bring their own lawn chairs for the show.
So we have a busy Labour Day long weekend ahead in this municipality, and in addition to two major local events taking place, the Owen Sound Salmon Spectacular fishing derby continues through September 3.
If you aren't into events or crowds, we of course have a wealth of opportunities to get out for a hike on our many trails, or to enjoy the water either from the shore with a good book, or perhaps on a canoe, kayak, or larger vessel.
Next week, our kids return to school for another year of classes, assignments, and tests, another winter of tromping through snow-packed sidewalks en route to school, so make the best of this final weekend of summer, and do something special with the whole family, as there is a long, cold, snowy winter ahead of us.
Whatever you plan to do this weekend, I hope you have a safe Labour Day weekend. If you are planning to enjoy some beverages, or any other intoxicants, stay off the roads, we don't need you there – really, we don't need you on the roads. Enjoy your intoxicants, but stay parked in your Muskoka chair, and if you need to get somewhere, have a sober friend drive you. I'm certain the black and whites will be out in full force over the long weekend looking for distracted and impaired drivers – don't become a statistic. It's not worth it.