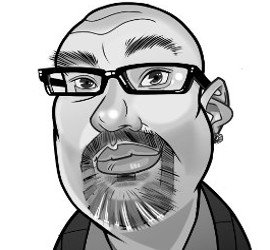 This week, those hoping to capture a seat on council in the October 24 municipal election were able to submit their paperwork to the municipal clerk in order to launch a campaign. First to do so was first term councillor Ross Kentner who has his eye on the mayor's chair, and in the days and weeks to come we will learn who will join Kentner in a bid for a seat on council.
Some might be surprised at Kentner's decision to run for mayor given his single term of council experience, while others won't be surprised at all, as Kentner has in spite of his inexperience gained a loyal and vocal following over the course of his first term thanks primarily to his frequent use of social media to communicate to local residents.
Back in March, I offered some of my own ideas of what we should look for in council candidates, and now that the candidates can now register to run, I would be interested in hearing from readers about what you are looking for when looking forward to electing a new council.
One of the questions I asked in my March editorial was whether incumbency matters. We all know that incumbents have an edge on election day. The familiarity of their name can be all that is needed for some voters to check the box of an incumbent, so those running against incumbents have their work cut out for them.
As I suggested in March, just because a candidate has been serving on council and has 'council experience', that doesn't necessarily mean that they are capable, competent, or effective. My advice to voters is to take some time to watch some archived council meetings on the municipal Youtube channel, and to watch those meetings with a critical eye, notice who has a grasp on the process and who does not, take note of members of council who have clearly read through the agenda package and those who are not as prepared.
For those who might think that incumbency only matters if the incumbent is capable and competent, history provides us with many examples of less than competent incumbents being elected time and time again.
So in the coming weeks we will see a mix of incumbents and newcomers filing papers with the clerk and launching campaigns, and I think it is important for voters to give the new faces a chance to make their case for earning your vote.
When I speak to local ratepayers, the main issues of concern are often similar. Infrastructure, primarily roads and bridges, is typically high on the list of voter concerns, followed closely by the management of future development, a high priority concern for many.
In this year's campaign, the issue of the proposed pumped storage facility on the military base will no doubt be a major issue put before candidates. Though our municipal council has no say in the issue, no powers to make decisions or to outright reject the proposal, many Meaford voters have been frustrated that members on the current council have not taken a public position on the pumped storage proposal, at least not in the way that those most concerned would like, namely for members of council to speak out against the proposal.
I suspect that many candidates will make the pumped storage proposal a major issue in their campaigns though I would caution both candidates and voters to not spend too much time focusing on issues outside of council's domain, and to instead focus on the issues that those candidates, if elected, can actually do something about. I worry that this campaign will be sidetracked by the pumped storage issue while the real issues that council can actually influence will be lost in the pumped storage debates.
In the weeks to come, we will be hearing from candidates as they submit their paperwork and announce their intentions to run for council, deputy mayor, and mayor, but I also want to hear from Meaford voters. I urge readers to submit letters to the editor sharing their thoughts on the upcoming election and the candidates that put their names forward in hopes of earning a seat on council.
In a municipal election, it is obviously important to hear from the candidates, but equally important in my mind is to hear from those who will elected the members of council.
And for those considering running for a council seat, I encourage you to do so. I ran for council myself in another municipality way back in 1994 when I was in my early 20s, and though I did not win that election, I finished middle of the pack in a seven-candidate bid for the council seat in my ward. The experience both cemented my passion for municipal governance and also taught me that I never wanted to run for any office again, and so I found that I could best feed my passion for municipal governance by reporting and opining on local council.
I have great respect for anyone that steps up to take a shot at a council seat whether I agree with the candidate's positions on issues or not. It takes some moxie to put yourself out there in a run for council, and candidates that have never done so will quickly learn that local politics can be a rough and tumble game, and you will need a thick skin if you are to survive the campaign with your sanity intact.
If you are planning to run for council, candidate nomination packages are available for pick up at the Administration Office at 21 Trowbridge Street West, and online at www.meafordvotes.ca. Candidates are requested to make an appointment with the Clerk's Department to file their nomination papers, and can do so by calling the Deputy Clerk at 519-538-1060, ext. 1100.
And to those who aren't planning to run, but are planning to vote, submit a letter to the editor sharing your thoughts on the candidates and the issues as we march toward election day in October.