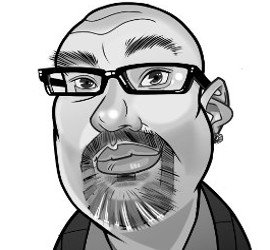 The month of May might just barely be underway, but this week we learned of the cancellation (again) of this autumn's Scarecrow Invasion & Family Festival, thanks to the pesky COVID-19 virus that continues to impact virtually every part of our lives.
The announcement was made a week after Meaford's Council had discussed the impact on municipally run events for the coming year, in particular the annual Canada Day celebrations, as well as the popular Volunteer Appreciation Day, typically held in April.
In 2020 all three of these major community events were cancelled due to the pandemic and the required distancing protocols and gathering limits, and while the Scarecrow Invasion has been officially cancelled again in 2021, the municipality is hoping to hold both Canada Day festivities and a Volunteer Appreciation Day, though both events, if they take place at all, will be very different from what we are accustomed to.
"COVID-19 continues to present challenges when planning and hosting events in 2021. For an event to occur, it needs forethought and early decision-making to accommodate the ever-changing and uncertainty of event and gathering restrictions. Staff Report CAO2021-07 provides an update on how the Municipality can respond to supporting the recovery of events that organizers host in our community, as well as a strategy for hosting the Municipal Canada Day and Volunteer Appreciation activities this year," staff advised Council in a report presented at their April 26 meeting.
In their report, staff noted that the event sector has been one of the hardest hit during this pandemic. Council was told that there were typically 75 community events hosted in Meaford in pre-COVID years. The list of events cancelled or drastically modified in 2020 in Meaford alone included the annual Eco-Fair, Harbour 5km Run/Walk, Meaford International Film Festival, Remembrance Day, Christmas tree lighting, and the Santa Claus Parade. Events that weren't cancelled completely were held in some form virtually.
For 2021, the municipality is still hoping to hold Canada Day celebrations as well as a Volunteer Appreciation Day, though the experience will be a little different.
The Volunteer Appreciation Day event includes a community dinner. With gathering limits and distancing requirements, a community meal with hundreds of residents seated side by side simply is not in the cards, but staff is hoping to move forward with the event, with a drive-through meal pickup as one possibility.
"A Volunteer Appreciation Dinner has been hosted by the Municipality in April the last several years. This is a popular in-person event that includes a sit-down dinner, speeches, and presentation of the Community Builder Award. This year staff are proposing to host the event in August. Originally, the decision for an event to be held later in the year was based on optimism that through vaccine distribution it would be a safer time to host a modified in-person event; however, with the lead time required to plan the event and the recent rise in the third wave of COVID-19 cases, it has become appropriate to plan a modified version of the Volunteer Appreciation Dinner that does not offer an in-person sit-down dinner. Currently, Wednesday, August 18, 2021 is the proposed date. Staff are considering different options for the event that include a drive-through dinner pick-up or instead of a dinner a live-streamed online recognition event. Although a final format is still to be determined, staff is planning for the Community Builder Award to be presented this year," staff advised Council.
As for Canada Day, the hope is to host a virtual event.
"Canada Day 2021 is being planned as a virtual event. A virtual event is the best option to provide our residents with an opportunity to celebrate together while still being socially distanced and meet with any of the Province's re-opening framework colour zones. A special web page will be created with a variety family activities available to the public throughout the day to celebrate with those in their household in a safe way. The day's activities will include a flag raising ceremony with singing of the national anthem (live-streamed), music videos, fun family activities, interviews, and fireworks. The firework display is the one activity for the event that is planned to happen at the harbour. It is natural to assume that some residents and members of the public will want to see the fireworks in-person; to accommodate this, staff will create a plan to have the public spread out to view through social distancing practices at several public locations, their own properties, and through live-streaming," Council was advised.
Sadly, the Scarecrow Invasion & Family Festival cannot be held this year. The event is volunteer driven, and requires large gatherings just to build the roughly 300 scarecrows that are displayed each year.
Though we are in what might be the home stretch of this pandemic, public events will continue to be cancelled or heavily modified for many months to come. Hopefully in 2022 we can return to our normal schedule of community events, but for now, we must wait out this pandemic.