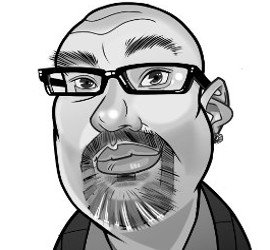 On Tuesday of this week we experienced the longest daylight hours of the year as the Summer Solstice ushered in the official start to summer.
With the summer months comes construction season in our part of the world, where it is preferable to build roads and houses after the winter snow has melted, and the ground has thawed.
We have already seen a number of new developments underway, but there are also road and bridge rehabilitation projects being undertaken this summer, so we can expect to see a stream of large trucks and heavy equipment throughout the municipality for the summer construction season.
For many, the summer months are a time for camping trips or backyard barbeques, along with a weekend getaway or two, but this is looking to be a summer of increasingly high inflation, including the cost of fuel, which is now over two dollars per litre. Will Ontarians venture far from home this summer, or could the rising cost of fuel keep us much closer to home?
Most everyone I have spoken to recently is feeling the pinch, and not just at the fuel pumps. The cost of our groceries has skyrocketed in recent months along with rising costs for most consumer goods as the post pandemic world economy continues to struggle. That struggle is compounded by international conflicts that are contributing to supply chain issues and inflation. Cost aside, many consumer products, including new automobiles, are in short supply if they can be found at all.
So while the fun times of summer are before us, many of us are agonizing over how to pay the bills, or fearing the next major world event that could throw more spanners in the works.
There are increasing predictions of a looming recession across North America, while at the same time major corporations are raking in record profits, raising the ire of many hardworking Canadians who are seeing their buying power quickly eroding before their eyes. The 'average Joe' can certainly feel pretty powerless in the face of harsh economic times.
At times like these I envy school-aged children who are eyeing the calendar, anxiously awaiting that final school bell of the year before a couple of months of simply being a kid, and having some fun. As some of my friends like to say, adulting is often not much fun.
While it can be easy to dwell upon all of the frustrations we have all been experiencing, the reality is that everything could be so much worse, and though we are certainly in an unsettling period of our history, life continues to march on, and we all need to make the best of these bad situations.
Throughout this municipality volunteers are currently busy organizing Canada Day festivities. In Bognor and Annan, as well as the harbour area in the urban part of the municipality, Canada Day celebrations will bring our communities together for an opportunity to escape the realities of the world, if only briefly.
A number of events are planned in the harbour area, including an air show being put on by Gordon Price, owner of Meaford's newest eatery, the Dam Pub, which is sure to wow the crowd. In Bognor the volunteers always put on a charming and fun small town Canada Day celebration that has featured everything from log sawing to jousting in previous years, along with an antique car show and of course, fireworks to cap off the evening of fun. In Annan, they hold their celebration on June 30, beginning at 6 p.m. at the ball diamond, and, like Bognor's celebrations, Annan provides a small town festivity with fun for all ages.
With the world in chaos, there is comfort to be found in small town gatherings which offer an opportunity to set everything aside for a brief moment, and have some fun. So while many of us might not be in the mood for a party given the reality of the global economy and a host of other concerns, we at least have the option to get out and have some fun with our friends and neighbours, a luxury not enjoyed by many around the globe, where they fear bombs dropping on their neighbourhoods, or where natural disasters have destroyed entire communities.
We might not be in the mood, but summer is here, so let's make the most of it, if only for the distraction it provides from the harsh reality that surrounds us.