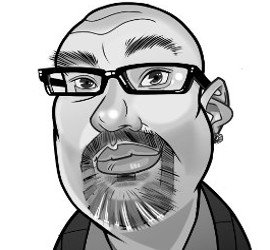 I don't know anyone that has anything overwhelmingly positive to say about the experience of the past two years, and I think it is safe to say that most of us have had enough of it all, particularly the ongoing friction between 'us' and 'them', whatever that means these days.
We all need a break from the news and issues that raise our collective blood pressure, and particularly after the past two years the approaching holiday season, if nothing else, can give us something on which to focus our attention aside from the mounting frustrations that this pandemic has brought us.
Mother Nature delivered us a significant amount of snow early this week, seemingly to pre-decorate the landscape in advance of Santa coming to town on December 4.
The Kinsmen of Meaford will be bringing Santa to town for the annual parade, and if we want to get a little bit of normal back in our lives, perhaps his arrival will help us along. It's difficult, after all, to maintain a sour disposition when children are excitedly welcoming the red-suited icon to town.
We adults might need a break, a distraction from the noise, but so do our youngsters, who have endured this pandemic and all of its twists and turns with us, often without really understanding why the world has been turned upside down.
Downtown businesses are decorating their shop windows in advance of Saturday, December 4, and Santa's arrival. Though Santa might well be the focus, particularly for young children, the event will be a fantastic event for adults as well. There will be activities and games, hot beverages and snacks, along with the annual lighting of the tree outside of Meaford Hall.
The annual parade is scheduled to begin at 7 p.m., so it would be wise to ensure that everyone has hats, mitts, and scarves, and perhaps some cups of steaming hot chocolate in order to keep warm throughout the evening event.
And don't forget to bring along some non-perishable food items as the Kinettes Club of Meaford will be collecting donations for the food bank.
I recently wrote in my 3Rs…Rants, Raves & Rumours column for our print paper that the end of this ordeal is in sight, that we are rounding the bend and heading toward some sense of normalcy. I had encouraged people to hang in there. A few days after that paper was published, I received an email asking how I would dare to suggest that it is almost over, as I was apparently giving people false hope, and I was told that the writer of the message would not be getting rid of masks until "Madagascar is free of COVID". You really can't win these days, as you offer some hope and encouragement and you are still somehow in the wrong. But let's not let the negative Nellies bring us down; we are certainly closer to the end of this pandemic than we are to the beginning, and though the virus is likely to be in our midst in some form or fashion for years to come, our return to normal living is indeed getting closer every day.
Many I have spoken to in recent weeks have asked about the plans for the Santa Claus parade. Mothers of children, grandparents, and even those with no children at all have been yearning for a festive event to bring a new energy into our daily lives, and to let us remember that there is more to this life than viruses and pandemic protocols.
So get out next Saturday, meet up with friends and neighbours you might not have seen in weeks or months, enjoy the lights and the shrieks of joy to be heard from the youngsters, and put all of the past two years of pandemic madness aside, at least for a little while.
That said, we are still in the midst of this ordeal, and as much as we all might want to toss caution to the wind, we must ensure that we are still maintaining our distance from others, and if we enter into any of the downtown shops, a mask will still be mandatory, so be sure to have masks on hand.
The festive season is upon us; let's try to focus on that instead of our pandemic frustrations. Let's appreciate that, despite everything that has happened over the past two years, we still have much to celebrate, and celebrate we should.
Be safe, and be kind, everyone – Santa is watching.