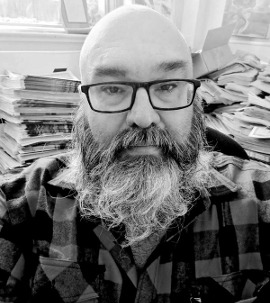 The next phase of shoreline rehabilitation along Bayfield Street is to be undertaken this coming September after council approved the award of tender to local company Naturally Green Landscaping Ltd., at Monday's council meeting.
Though the water level in the bay has dropped over the past two years, lessening the risk of damage to our shoreline on extremely windy days, as we learned during some major storms in 2020 an unprotected shoreline is a recipe for disaster.
Three major storms in that year, one in March, another in August, and yet another in November, battered our shoreline, littering Bayfield Street with rocks and other debris, and damaging municipal infrastructure. After these storms, the parking lot at Fred Raper Park was littered with rocks and driftwood, as was the walkway along the waterfront.
The combination of record high water levels along with extremely strong winds was no match for our lightly protected shoreline, and this municipality had no choice but to address the issue, and to do everything possible to prevent similar issues in the future.
Since the first phase of shoreline rehabilitation was undertaken in 2021, we have thankfully not experienced the post-storm mess along the Bayfield Street shoreline.
The storms of 2020 not only caused significant damage along the shoreline, they also resulted in the decision to remove the playground equipment from Fred Raper Park. As you can imagine, that decision was not popular at the time, and it is not popular today. Many have called for the return of the playground equipment, and this next phase of shoreline rehabilitation just might be the ticket to the return of the playground equipment.
Perhaps appropriately, during council's discussion of the next phase of rehabilitation on Monday, the winds picked up in the harbour area, and the speed of wind gusts reached 40 kilometres per hour. Not a mighty wind, not the 80 kilometre per hour gusts that did so much damage three years ago, but still a reminder that, although we have been fortunate in that over the past couple of years the water level in the bay has dropped, strong winds will always be just around the corner, and we must fortify our shoreline in order to prevent more damage in the future, particularly if water levels rise once again.
The initial phase of shoreline rehabilitation in 2021 cost the municipality just over $300,000, and this next phase will cost just under $300,000. $600,000 is a lot of money, but the risk to the shoreline and the associated infrastructure by doing nothing would cost us much more in the long run. "A stitch in time saves nine", as my grandmother used to say.
In many ways we are fortunate to live in a waterfront community. It can be easy to take for granted, but not everywhere enjoys the luxury of taking a stroll along the shoreline after dinner, or of having a giant tub of water that we call Georgian Bay (though technically we are on Nottawasaga Bay) to take the kids to play in on a hot summer day. The beautiful waterfront in this community was a large factor in my deciding to move here 18 years ago, and I suspect it has helped many decide to make the move to call Meaford home.
Eighteeen years ago, when my children were still school aged, they loved visits to Fred Raper Park with its wooden pirate ship playground equipment and small beach. My boys enjoyed many walks along the shoreline on Bayfield Street that often included visits to the Net Shed, or the splash pad at McCarroll Park, but their favourite spot was always Fred Raper Park. Though they are both now adults, during a recent visit to see Dad we passed by the park and both expressed sadness that the playground equipment was still noticeably absent.
Many weekenders from larger cities to the south of us make the trek to Meaford and the surrounding area in the summer months solely to enjoy our access to the bay. Water draws people, it always has, and always will.
We are a waterfront community, and while we most often reap the benefits of being a waterfront town (fishing, boating, tourism), currently we are paying a price for our waterfront location.
Meaford isn't alone of course. Many waterfront communities are dealing with the very same issues. In fact, a couple of years ago we all saw photos from Lion's Head: their iconic little lighthouse was completely demolished during a storm, leaving nothing but a pile of broken pieces on their shore. Erosion issues have been reported in recent years in many Great Lakes communities, and in many ways it is the cost of having the luxury of living in a waterfront community.
So the next phase of shoreline rehabilitation will begin in September, and if I had one wish for our shoreline area, it would be that after this phase of rehabilitation is complete, let's get the playground equipment back into Fred Raper Park.