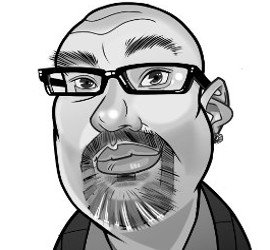 Development proposals continue to roll in to the Municipality of Meaford. During Council's public planning meeting held on Monday, October 4, the public and members of Council were presented with the latest development proposal that would see a small subdivision of some 86 residential units sandwiched between Union and Centre Streets, in similar fashion to the Gates of Kent Development in the same area.
The developer is proposing to build 48 single detached, and 38 semi-detached homes on the property, which is bordered by a number of current homeowners. The property had previously been an apple orchard, though the orchard has now been cleared leaving a barren landscape.
A number of residents, most living in close proximity to the proposed subdivision, participated in the public meeting virtually, in person, and also by submitting comments by email. The residents were well prepared, and offered a range of concerns and suggestions to be considered at this very earliest of stages for this development proposal.
Though no tall buildings are involved, density was a primary concern expressed by residents who suggested that the current neighbourhood is one of larger homes on larger properties. The homes in the proposed subdivision would have very narrow lots and would be close to one another – such is the reality of the push for higher density (and affordability) in new developments.
The residents who participated noted that there would be a significant increase in traffic as a result of the new submission, with one resident suggesting that as many as 200 cars would make the new subdivision home, in an area that already experiences speeding issues, particularly the southern stretch of formerly rural road on both Centre and Union Streets.
Concern about an increase in daily traffic is compounded by the fact that though the two streets are popular for walkers, joggers, and cyclists of all ages, there are no sidewalks, and virtually no shoulders at the sides of the roads. Residents suggest that the addition of 86 new homes and the vehicles that will come with them will make an already dangerous area for pedestrians even more dangerous, especially in winter when snowbanks narrow the available space.
One resident noted that the proposed street, that would run from Union Street to Centre Street through the middle of the subdivision, points directly at his home and his front windows, and he rightly noted that much of the traffic leaving that subdivision will be shining their headlights into his living room window.
Other concerns expressed included the capacity of our wastewater treatment plant, currently operating at more than 75 percent capacity, the availability of parkland, and the impact on wildlife that is common in the area, including coyotes and deer.
All of the concerns raised by area residents were valid and well articulated, and I would suggest that most of the concerns would be easy enough to address. I think there would be little argument that the south end of both Centre and Union Streets are long overdue for sidewalks, and should this development be allowed to move forward, the municipality should be installing sidewalks as soon as is practical.
Concerns about speeding vehicles can also be addressed both through increased enforcement, plus the addition of a stop sign or two at this proposed development, and perhaps in the Gates of Kent area as well. Stop signs would help to slow traffic by bringing vehicles to a stop, and allowing less distance before another stop to gain any real speed.
The through street shown in the developer's plan could be re-positioned in order not to impact current residents with bright lights coming through the windows at all hours of the night.
This is what these public planning meetings are all about. I was quite pleased with how the residents approached this issue, and how they interacted with Council and the developer during Monday's meeting; it was certainly refreshing. Too often residents arrive at these meetings already worked into a rage, and using aggressive language with staff and Council and even at times making unfounded accusations, seemingly unaware that a proposal is just a proposal; any one of us could walk into the municipal office with a proposal for a property we own. Those proposals go before Council and the public, though some seem to think that if it is on a council agenda then Council is in support, and nothing could be further from the truth.
The public planning meetings are used to collect the concerns and suggestions of residents, and that input is used both to help Council make decisions, but also for the developer to make changes to their plans in response to public input.
Monday's public planning meeting was civil and respectful, and as a result the input of the residents could be more easily heard and understood, giving those concerns and suggestions more weight. Well done to all involved.