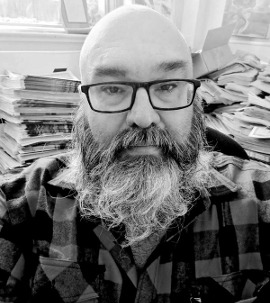 The current term of council was capped off with the approval of an updated Official Plan during their final meeting on Monday, the final major decision by this term of council paving the way for the newly elected council which will be sworn in on November 21.
While a new council will be taking their seats in the council chamber later this month, with five of the seven current members returning, the next council won't be radically different than the council we have had for the past four years.
Mayor Barb Clumpus, who did not seek a third term, but instead opted to retire and spend more time with family:
"This is the final meeting of the 2018 to 2022 term of council. First I'd like to congratulate all of those who put their name forward in this last election, it takes courage to do that," Mayor Clumpus told her fellow council members at the beginning of Monday's meeting. "I believe the results that saw five members of council returning once again indicated a strong support for the direction we've set for our community. This direction, developed through council priorities, virtually turned the tide of governance in our municipality from being almost a laughing stock ten years ago to one of respect and even envy as we advanced in the areas particularly of fiscal responsibility, asset management, and social infrastructure. With humility, it was council's leadership in setting priorities, and the professional and dedicated efforts of our staff to operationalize those priorities that has created a strong foundation to build upon, and to help navigate the difficult decisions that lie ahead. It has been an honour, and my privilege to lead this team for the past eight years as Mayor, and I want to thank you our residents, and particularly our staff and council team for their support and dedication. I will miss working together through the exciting challenges we have faced, and the important relationships formed in the process, but I am looking forward to the next chapter, and I wish the new council much success in the years ahead."
At the end of Monday's meeting, the outgoing mayor showed a rare moment of emotion after some kind words from the Deputy Mayor, and the presentation of a bouquet of flowers. The typically stoic mayor was touched by the praise offered to her for her eight years as mayor.
The Deputy Mayor noted that while she and Mayor Clumpus did not always agree, and in fact she suggested that at times they didn't even like each other, they worked together for the best interests of the community.
Such is the nature of democracy. Mayor Clumpus is someone with whom I have butted heads in years past, but I have respected her dedication to the job of councillor and then mayor.
Mayor Clumpus will be replaced by Councillor Ross Kentner, who earned more votes in the October 24 election than his competitor, fellow first term Councillor Paul Vickers.
As mayor, Kentner will be heading a largely experienced council with just two new faces, Brandon Forder and Rob Uhrig. Councillors Harley Greenfield, Tony Bell, and Steve Bartley, each with multiple terms of council under their belts, will provide the experience that will be needed in this next term of council with a new mayor.
Deputy Mayor Shirley Keaveney had no competitors for the October 24 election, so she was acclaimed, and will return to her seat beside the mayor's chair when the next term of council takes office.
The outgoing council faced many challenges over their four-year term, and those challenges will grow in the coming years as new development will create new pressures on this community, and the services provided by the municipality.
Our next term of council will need to navigate a growing number of development proposals at a time when the provincial government is changing the rules, leaving municipalities scrambling to understand how recent legislation impacts their ability to manage development within their own community.
Our new mayor, with just one term of council experience, will be leading this council through what will no doubt be very challenging times, and we must hope that he gains the trust and respect of the rest of council if we have any hope of having a productive four years in the council chamber. Mayor-elect Kentner would be wise to take advantage of the many years of council experience that will surround him at the council table, and to draw upon that experience as he gains his own experience. It might sound like an easy thing to do, but it requires a leader to set aside their ego, and to understand that without the rest of the team on board, the hills to climb will be much steeper.
So after four years we say goodbye to our council and on November 21 we will welcome our newly elected council. They will get to work governing the business of the corporation of the Municipality of Meaford.
To our outgoing term of council, I would personally offer a congratulations. I have sat in council chambers since 1992 in three municipalities and two provinces, and Meaford's council of the past four years has been one of the best I have seen in all of those 30 years. Despite detractors, this outgoing council has served us very well. The next council has its work cut out for it if it is to match the successes of the council term of 2018 to 2022.
I wish the incoming council the best. It is not an easy job, it can feel thankless at times, but it is an important job, a job that most of us have no desire to take on, so we truly rely on our elected representatives to take on the challenges on our behalf.