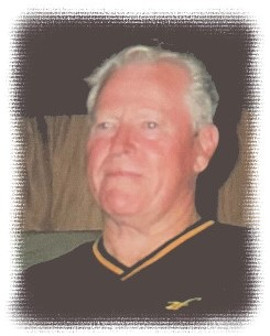 Old Irish Blessing: 'May the road rise up to meet you, may the wind be ever at your back. May the sun shine warm upon your face, and rains fall soft upon your fields. And until we meet again, may God hold you in the palm of his hand.'
Tom Weir of Meaford passed away peacefully, surrounded by his family at Grey Bruce Health Services in Meaford on Sunday, February 19, 2023, at the age of 85.
Born in Toronto on July 30, 1937, Tom was the youngest son of the late William and Mary (nee Bradford) Weir.
Tom will be missed dearly by his wife of 20 years Lucy (nee Greenfield) Weir of Meaford.
He was the proud and wonderful father of Austin, Quintin, and Ciarra Weir.
Tom was the youngest brother to his late brother Allen Weir. Tom will be missed by all his nieces, nephews, and their families.
Tom recently said with a smile, 'I had a good and exciting life.' He truly enjoyed fishing, camping, going to car races, sailing, and helping his children fixing and tinkering around with the cars and small engines, and socializing with friends and family. Tom taught auto mechanics for more than 35 years at various schools in the province. He loved raising and racing his Huskies and has had more than 40 dogs over the years. Tom was a member of the Meaford Legion and was always willing to help out any way he could.
Family will receive friends for a public visitation at Ferguson Funeral Home in Meaford on Tuesday, February 28, 2023, from 4 until 7 p.m.
A celebration of Tom's life will take place at Riverside Hall on the 7th line in Meaford on Saturday, May 6, 2023, from 1 until 4 p.m.
As your expression of sympathy, donations to the Canadian Cancer Society would be appreciated and may be made through the Ferguson Funeral Home, 48 Boucher St. E., Meaford, ON, N4L 1B9, to whom arrangements have been entrusted.