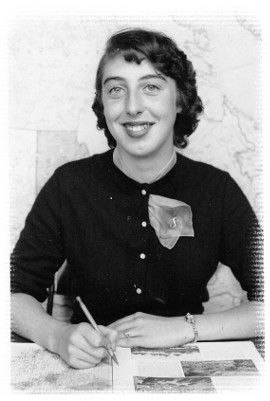 Sharleen Marylin Schefter (nee Graham) passed away Friday, October 27, 2023, in her 83rd year, with her beloved family by her side.
Born in Meaford on October 8, 1941, she was the daughter of the late Gordon and Elsie Graham.
She was predeceased by her cherished husband David John Schefter on December 3, 2016. Sharleen and David were married on October 31, 1959, at the Meaford Anglican Church.
She was the loving mother of David Alan Schefter, his wife Leasha, and her daughter Kris Schefter. Her greatest joy was her grandchildren: Amanda Gaffney (Marianne), Morgan Gaffney (Aman), Maegan Schefter, and Molly Schefter (Dylan).
Sharleen had a group of lifelong friends who affectionately called themselves the "Snitch & Bitch" club. Their friendship brought her joy, love, and adventure throughout her life. She was a commissioner, Girl Guide and Brownie leader in the Girl Guides of Canada, and influenced many young girls in Meaford over decades. She was an active member of the Trefoil Guild and was an honorary life member of Girl Guides of Canada. She volunteered at the Anglican Church organizing luncheons, giving tours of the stained-glass windows, and was an active member of the Anglican Church Women group. She will be greatly missed by those who knew and loved her.
A funeral service will be conducted at the Ferguson Funeral Home in Meaford on Saturday, November 4, 2023, at 11 o'clock, with visiting the hour prior to service. A private interment will follow at Lakeview Cemetery.
As your expression of sympathy, donations to the Children's Make a Wish Foundation would be appreciated and may be made through the Ferguson Funeral Home, 48 Boucher St. E., Meaford, N4L 1B9, to whom arrangements have been entrusted.