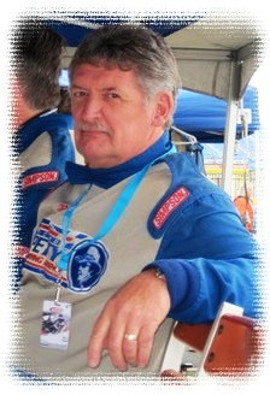 It is with deep sadness and very heavy hearts our family announces Bill's passing after a courageous battle with Amyotrophic Lateral Sclerosis "ALS" on Sunday, August 15, 2021, in his 75th year.
Bill was the much loved husband, sweetheart and soulmate of Isabelle Ridd (nee Boyd).
He was the very proud and loved Dad of Bill and his wife Jane of Elora, and cherished Papa of Brendan and Gavin.
Bill will be sadly missed by his sister Nan Perks and her husband Tom. He will be missed also by his mother-in-law Lois Boyd, sisters-in-law Patricia Boyd-Miller, Margaret Burke, and Valerie Hackett (Gary), and his many nieces and nephews.
He was predeceased by his parents Jack and Shirley Ridd, his father-in-law Vernon Boyd, sister-in-law June Jansen, and brothers-in-law Ernie Jansen and Lawrence Burke.
Bill leaves behind his devoted dog 'Buddy'.
Bill was all things "#43". He was "Richard Petty's" biggest fan and never missed a Nascar race. We will cherish the many pictures of Bill, all smiles, being able to drive the "Richard Petty Driving Experiences" at various race tracks.
Music was a daily part of our lives, so this song is for "Bill" from "Is".
"Goodbye" sung by Kenny Rogers.
"I wanted you for life, you and me in the wind. I never thought there'd come a time that our story would end. It's hard to understand, but I guess I'll have to try. It's not easy to say goodbye.
For all the joy we've shared, all the time we had to spend. Now if I had one wish, I'd want forever back again. To look into your eyes and hold you when you cry. It's not easy to say goodbye.
I remember all those great times we had, so many memories, some good, some bad, yes and through it all those memories will last forever.
There's peace in where you are, maybe all I need to know. And if I listen to my heart, I'll hear your laughter once more. And so I have to say, I'm just glad you came my way. It's not easy to say goodbye."
As per Bill's wishes, there will be a private family graveside service at Lakeview Cemetery.
Bill's family thanks Dr. Jean Hudson and Glenna Bartlett for all of their support. The VON and CCAC partners, Dr. Christen Shoesmith and the entire "ALS" team at London Health Sciences Hospital for all of their care.
If you wish to express your sympathy, memorial donations would be appreciated to the ALS Society of Canada, who have been so helpful during this difficult journey, or a charity of your choice and may be made through the Ferguson Funeral Home, 48 Boucher St. E., Meaford, ON, N4L 1B9, to whom arrangements have been entrusted.
www.fergusonfuneralhomes.