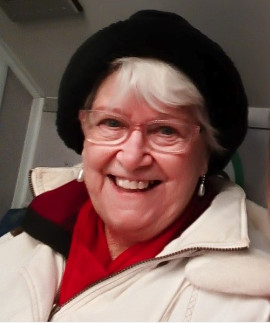 We are saddened to share the news that Prim (Mary) MacRae passed away in her sleep on January 29, 2023. Joining her loving husband, George, and sons Mark and baby Roderick, Mum leaves behind her son Neil (Tammy) and grandchildren (Paige and Alex) and her daughter Fiona (Martin).
Mum was very active in Meaford with Line Dancing, the Red Hat Ladies, and 55 plus Club, and was a volunteer, with Dad, at the Meaford hospital for 20 years. They loved Meaford and both had many friends in town, and Mum was so happy to have her daughter move up to Meaford last summer to spend more time with her.
Cremation has taken place and a celebration of life will be held in early May.