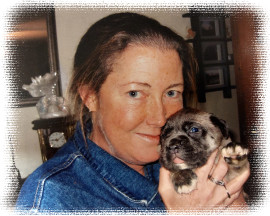 Lorraine Julia Loudon passed peacefully in her 61st year at Kingston General Hospital in the company of family and friends, on Thursday, November 24, 2022.
She is predeceased by her father James Lawler Loudon and her grandparents Muranda (nee Harris) and John Gibson.
Lorraine was the proud and much-loved mother of Adrien Loudon of Godfrey.
Born in Toronto, Ontario, on April 7, 1961, Lorraine spent most of her life in the Meaford and Kingston area, and her cherished cottage on White Lake near Godfrey. She devoted a great portion of her life to the raising, breeding, and caring of many creatures both large and small.
Many thanks to Dr. Parker and the nurses 'Beth' and staff of Kingston General Hospital, KIDD 2, for their excellent care and support.
A graveside funeral service will be conducted at the Thornbury-Clarksburg Union Cemetery on Thursday, December 1, 2022, at 2 o'clock. A celebration of Lorraine's life will take place in the Kingston area at a future date.
As your expression of sympathy, Lorraine's family requests that donations be directed to the David Suzuki Foundation through the Ferguson Funeral Home, 48 Boucher St. E, Meaford, ON, N4L 1B9, to whom arrangements have been entrusted.