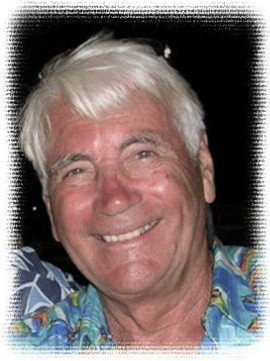 Born in Toronto to Ruth (Sprott) and Roy Firstbrook. He grew up on Inglewood Drive with his brother, Peter, and sister, Jane. He attended Whitney, Deer Park, and UTS.
Bill was a passionate sailor. He spent many summers sailing in Go Home Bay. It was sailing in Lake Ontario for RCYC flagship, The Patricia, that he first met the love of his life for 68 years, Lorna (Keene) Firstbrook, who was with him to the end. Bill was a pioneering skier at mountains like Tuckerman's Ravine, NH, in the late 1940s, a ski instructor at Bromley, VT, in the 1960s, and an early Osler Bluff Ski Club member.
Bill received a BS in Engineering from the University of Toronto and studied Metallurgical Engineering at the University of Glasgow. He also attended the London School of Economics. He spent much of his career at Inco, finishing his career as the CEO of the Canada Steel Service Centre Institute.
Bill was a wonderful father to Will (Lori), Don, Kary (Geordie), Brian (Stephanie), and Peter (Christine). Bill was charming and engaging, famous for bringing people together to celebrate. He leaves behind his adoring wife, five children, ten grandchildren, and nine great-grandchildren, with two on the way, and many extended family and friends around the globe, who love him and wish him well on his next journey. A memorial service celebrating Bill's life will be conducted at Christ Church Anglican, Meaford, ON, on Thursday, March 23, 2023, at 11 o'clock, with a reception to follow. As your expression of sympathy, donations to the Grey Bruce Hospice would be appreciated and may be made through the Ferguson Funeral Home, 48 Boucher St. E., Meaford, ON, N4L 1B9, to whom arrangements have been entrusted. www.fergusonfuneralhomes.ca