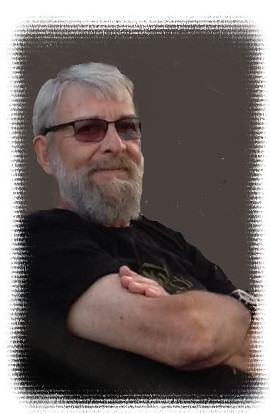 Ken passed away very peacefully at his home by the river in Meaford on Sunday, April 16, 2023, at the age of 78.
Born in Toronto on June 16, 1944, he was a son of the late Dennis and Edith (nee Mitchell) Fedoriuk.
Ken married the love of his life, Noreen (nee McCallum) Fedoriuk, on February 6, 1987. St. Vincent Township has been 'home' for Noreen and Ken since 1985.
He was the proud father of Thane Fedoriuk, Dawn Fedoriuk Savage (Russell), and Leah Fedoriuk. He was the Grandpa of Dalton Baker, Lucas Fedoriuk, and many others.
Ken was the dear brother of Bill Fedoriuk, Rick Fedoriuk (Sumi), Taras Fedoriuk, Denise Upton Fedoriuk, brother-in-law of Judi McCallum, Gord McCallum, Wayne McCallum, and will be remembered fondly by his many nieces, nephews, and their families. He was predeceased by his stepmother Dorothy Baily Fedoriuk and mother-in-law Margaret McCallum.
Ken said he had a wonderful life and he accomplished everything that he could have ever wished for. He married the woman of his dreams, she could 'F.F.F. & HOLD THE LIGHT'. Ken lived for his family, fishing, hunting, and his crops. He absolutely loved all of his dogs, Murphy, Herbie, Buzz and Buddy. Ken will live on forever in his stories and the laughs he has given us over the years.
A celebration of Ken's life will take place at Grandma Lambe's Barn on Saturday, June 10, 2023, from 1 until 5 p.m.
As your expression of sympathy, donations to the Grey Bruce Humane Society or Lost Boys Hope – Dog Rescue (Cheques Only Please) would be appreciated and may be made through the Ferguson Funeral Home, 48 Boucher St. E., Meaford, ON, N4L 1B9, to whom arrangements have been entrusted. www.fergusonfuneralhomes.ca