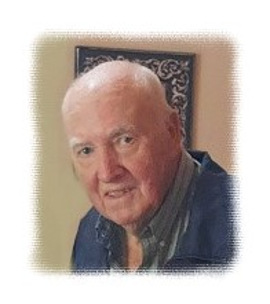 With broken hearts we share that our Dad, Al Dooley, passed away surrounded by his dedicated wife Irene and adoring children on Wednesday, February 1, 2023. After many visits from loving family and friends, and with the support of Uncle Jim from Abbottsford by our side all week, Dad joined the angels in heaven.
He is survived by his wife of 57 years, Irene, his daughters Julieanne (Scott) and Jackie (Denis), his son Robin (Jacqueline); his grandchildren Geordie (Sydney), Chad, Megan (Sam), Jacob, Maia, Farren and Becky; his great-grandchildren Rylee and Maizee; his sister Mary (late husband Harold), his brother Jack (Lorraine), his sister Bride, his sister Gertie (Lloyd), his brother Jim (Lynn), as well as 51 nieces and nephews across Canada who call him 'Uncle Phonse', his mother-in-law Julia (late husband Stanley), sister-in-law Diana, brother-in-law John, sister-in-law Gwen and their growing family, predeceased by his loving parents Jim and Anne Dooley, and his beloved sisters Patricia and Wynn and will be fondly remembered by Wynn's husband Greg (Linda).
Dad was a man who lived by his word. He was dedicated to his family, his friends and his work at Harold Sutherland Construction for over 35 years.
As we mourn the loss of this incredible man who we were blessed to call our Dad, with our Mom and with all who are reading this, we are comforted in remembering his laugh, his love and his music.
As Dad requested, a private ceremony will be held at the Lakeview Cemetery in Meaford in the coming weeks, with a BIG celebration of his life on the Dooley property this summer, details to follow.
We would like to thank Johanna and Ransler at Ferguson's Funeral Home and Jesse and Mark at Lakeview Cemetery for their gentle guidance during this time of our greatest need.
I saw the Light, I saw the Light
No more darkness, no more night
Now I'm so happy, no sorrow in sight
Praise the Lord, I saw the Light
Hank Williams
In lieu of flowers, please consider a donation to the Owen Sound or Meaford Hospital. Talented and caring professionals who have been a special part of our journey with Dad over the last two years. Alternatively, a donation to a local Parkinson Society of your choice would be appreciated and may be made through the Ferguson Funeral Home, 48 Boucher St. E., Meaford, ON, N4L 1B9, to whom arrangements have been entrusted.