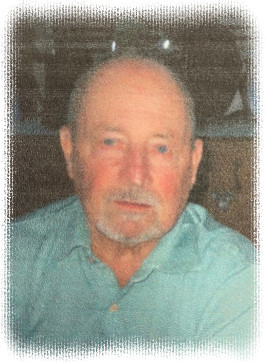 Edward George 'Ed' Dalziel passed away at the Meaford Hospital on Tuesday, January 2, 2022, at the age of 85.
He was the loving companion of Norma Dunlop and was predeceased by his wife Barbara Anne of 60 years.
He is survived by his son John (wife Brenda), daughter Tracy (husband Dave), sister-in-law Cathy (husband Joe), and sister-in-law Joan.
He was the proud grandfather of Jonathan, Brittany, and Alexandria whom he adored.
Ed's passions were his family, especially engaging his grandchildren by taking a completely opposite position on a variety of topics. He loved spending time at the family cottage playing euchre and spending time in Florida.
Ed believed he was a 'jack of all trades' and practised as often as he could. He was also well known for collecting items that might be of some use later on, like a door, computer printer, and many tools. Ed will certainly be missed.
A private family service will take place at the family cottage at a later date.
As your expression of sympathy, donations to the Meaford Hospital Foundation would be appreciated and may be made through the Ferguson Funeral Home, 48 Boucher St. E., Meaford, ON, N4L 1B9, to whom arrangements have been entrusted.