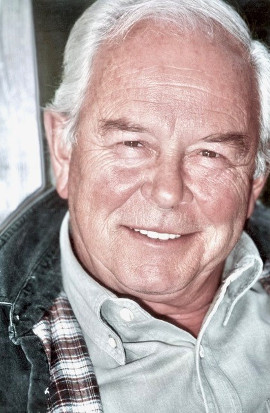 Ralph Cator, affectionately known as Butch to so many, passed away on April 22nd in his 88th year, after a short illness. Ralph was predeceased by his beloved wife and best friend of 63 years Ruth Anne. Ralph was the loved brother of Diane Cator and will be dearly missed by his children Mark (Karen), Karen, Brent (Jodie), and Janine (Paul). He was the proud grandfather of Mark John, Benjamin (Haley), Jessica (Mylan), Sawyer, Oliver, Elle, Caroline, Justice (Ben and soon-to-be great-grandchild), Sedona, and Taryn. Ralph was predeceased by his parents, Jack and Dora Cator.
Ralph and Ruth Anne designed and built their first home in Markland Wood. They lived on Cosway Court for 61 years and developed lifelong friendships in a neighbourhood they held dear. Ralph moved to the family farm in Meaford, Ontario, after Ruth Anne's passing in 2021.
Ralph started his career working for his father's (Jack Cator) butcher shop in Toronto. In 1966, Ralph founded Cardinal Meat Specialists Ltd., continuing to build and lead the company for the next 25 years. Ralph joined the North American Meat Processors and later became its first Canadian president in 1992. In 2010 he was inducted into the Meat Industry Hall of Fame, being recognized as an industry leader in innovation and food safety.
After retiring from his role as president he began to pursue his long-held passion for photography, returning to school and later joining the Professional Photographers of Canada.
Moving to his farm in Meaford provided the perfect setting to pursue his photography and his many other creative pursuits reflecting his creativity, curiosity, and passion for life. Inspired by his grandchildren, Ralph recently acquired a Ralph's Surf Bar franchise, a wee cabana perched beside the pond ever ready to offer up a cold beverage for visitors.
Ralph cherished the time spent with his many friends in the Meaford area whom he held in the highest regard. A special thank you to the Ormsby, McGowan, and Bowins families for their care and friendship. Thank you as well to Donna at McGinty's Cafe.
A special hug to Marty Bagworth, Ralph's lifelong friend. Marty and the Bagworth Family have held a special place in the hearts of the Cator family for over five generations.
As your expression of sympathy, donations may be made to the Meaford General Hospital https://mhfoundation.ca/memoriam-tribute/ or the charity of your choice.
Please visit the book of memories at www.wardfuneralhome.com. Private services will be held in the coming months.