Details

Published: Friday, 28 September 2018 06:54
Written by Brandon Forder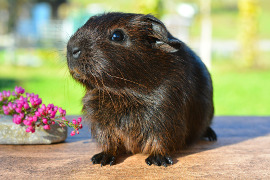 Exotic small mammals are unlike other types of pets. They're cute, cuddly, and oftentimes misunderstood. Did you know that nine percent of Canadians own a small mammal: rabbit, guinea pig, chinchilla, rat, hamster, hedgehog, ferret, or other small pet?