Details

Published: Monday, 21 July 2014 16:35
Written by Staff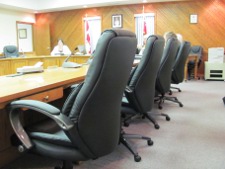 Thinking about running in the upcoming municipal election or school board election? Wondering what's involved? Not sure who to ask?
The Municipalities of Grey County are hosting a Candidate Information Session at 7pm on August 7 at the Flesherton Kinplex. At the information session, you'll be able to learn everything you need to know about running for office in the 2014 municipal election.