Details

Published: Thursday, 23 April 2015 09:46
Written by Staff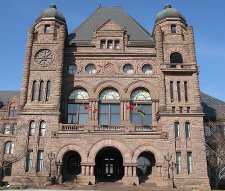 Bruce-Grey-Owen Sound MPP says that "Ontario's fiscal mess is moving toward a climax." With the release of the provincial budget on April 23, Walker says that the Liberal government faces a clear choice, "it can keep digging a bigger debt hole and making deeper cuts to public services, or it can turn a page after 12 years of mismanagement."
"The decision they have to make is kind of simple," he says. "They owe a lot of money, and are paying interest payments of about $30,000 per day or $11 billion a year, money that could be providing frontline care and services.