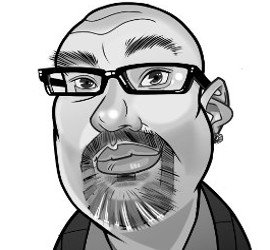 It has been a long year, a long two years in fact, and with 2021 winding down, it is time for this scribe, and our Meaford Independent team, to take a little break.
On Monday the final council meeting of the year was held at Meaford Hall, an important meeting to close out the year as the draft budgets for 2022 were presented, and our members of Council now have three weeks to absorb the hundreds of pages of information before the public is engaged on January 5.
With the final council meeting of the year in the books, and with the festive season upon us, the Meaford Independent team is taking a rare break over the holidays. December 16 is our final print paper of the year, though our website will be updated with news articles throughout the holidays. There is no good time for a small town newspaper's skeleton crew to take a break, but the logistical nightmare of trying to print and deliver a newspaper over the holidays provides the perfect opportunity, so as we have done in recent years we will take the next two weeks to recharge and refresh, to gather with family and friends before returning in the new year just in time for municipal budget season to ramp up.
As we head into the holidays, we are once again faced with a surge in COVID-19 infections, with the new Omicron variant on the rampage, apparently more transmissible than previous variants, so we would all be wise to exercise caution when gathering with family in the coming weeks.
The pandemic has exhausted all of us, it has long overstayed its welcome, and there is not one of us that has enjoyed the experience of the past two years. Some, like myself, are becoming convinced that COVID-19 will be with us for the long run, and we must find a way to carry on and exist with the virus as part of our lives, similar to the annual flu. Testing and detection have improved, as have treatments over the past two years, and at some point we will have to face the reality that this isn't a virus that can be eliminated, only controlled and monitored.
The pandemic exhaustion makes the upcoming break all the more important, as you can only burn the candle at both ends for so long.
I am very much looking forward to getting together with my two sons who, thanks to the pandemic, I have only been able to see a few times over the past two years, and some time with my boys is always good for the soul.
Aside from getting together with my offspring, I have no plans for the coming two weeks, and I think that is exactly what I need, some time with no plans or obligations, and I'm sure that many are looking forward to the same over the holidays.
Whatever your plans for the coming days – enjoy! You deserve it, we all deserve it.
While we are gathering, however, we still need to exercise some caution; we don't need to get Grandma sick after she poured all that love into the family dinner, so if you aren't feeling well, get tested, and if you can't, stay home. That isn't advice that any of us want to hear, but given the current reality, it is practical advice that could save some grief and frustration.
At this time last year I had hoped that by this time this year the pandemic would be little more than a foul memory, but clearly the virus had other plans, and 12 months later, here we are, still bound by pandemic protocols, and with cases surging rather than disappearing. I would like to hope that by December of 2022, this ordeal will finally be behind us, but that would be wishful thinking because, as I mentioned previously, I feel that we will ultimately need to learn to live with this new and ever-mutating virus for the foreseeable future.
In this last editorial of 2021, I would like to thank all of our readers, advertisers, and subscribers for your support of this little community newspaper, and I hope that you all have an enjoyable festive season, no matter what you might be celebrating (if anything). I also hope that time spent with friends and family will serve as a reminder that there is life to be lived, and virus or not, we are humans, and we need to spend time with each other if only for our own sanity.
Have a wonderful festive season, and I will see you back on this page in the new year.