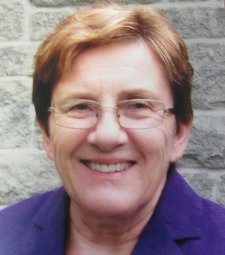 It's been almost three months since the Oct 27th election. It has been a very busy time, with lots to learn.
During the month of November, before I was actually a trustee, I visited the five schools that I am responsible for and got to meet the Principals. I also began attending school functions and School Community Council meetings. There were opportunities to meet several Meaford Councillors and members of the public that are interested in Board policy.
I was sworn in as a Trustee on Bluewater Board of Education on Dec 2, 2014. The trustees took the same oath of office that the Meaford Councillors took at their inauguration.
Board meetings are held the first and third Tuesday of each month. Prior to the first board meeting of the month there is a Business Committee meeting that all trustees attend. On the third Tuesday, there is a Policy Committee meeting. I have now attended one Business meeting and one Policy meeting.
The new trustees are being immersed in the beginnings of budget deliberations for this calendar year. There is much to learn about where and why the money is spent and how we can make improvements to the education of our students.
The Policy Committee has a cyclical review of all Board policies. Each month we look at a few. There is a lot to learn in this area as well.
We are still waiting for the Ministry of Education to give us the new Guidelines for Accommodation Reviews. Once we receive them, our Board will update our Pupil Accommodation Review policies and related procedure. I will keep you informed as we progress through this process.
Thank you to all those who supported me on Oct 27. It is my plan to keep you informed, be available for your concerns and input, and work diligently on your behalf. I welcome your questions and input.
linda_hamill@bwdsb.on.ca