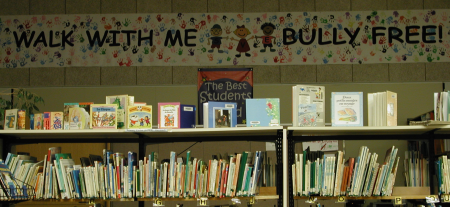 Schools throughout the Bluewater District School Board are recognizing Bullying Awareness and Prevention Week, which takes place from November 16 to 22.
While many Bluewater students and staff participate year round in initiatives that support safe and accepting school environments, Bullying Awareness and Prevention Week is a unique opportunity for schools to demonstrate solidarity when it comes to the elimination of all forms of bullying.
In addition to a variety of anti-bullying themed events and activities planned for this week, a number of schools are utilizing their November newsletters to address the topic of bullying by raising awareness and sharing resources with parents/guardians.
Bluewater District School Board is committed to:
Eliminating all forms of bullying. It is the right of every member of the school community to work and learn without fear of bullying of any kind.

Raising awareness and responsiveness to bullying in the school and greater community.

Ensuring that incidents of bullying are monitored and dealt with expeditiously and effectively through consistently applied policy and procedure.

Supporting our schools as they foster positive school climates, bullying prevention and intervention cultures.

Ensuring that all schools develop and implement a whole school prevention and intervention plan to address bullying.
"Mental health and wellness are essential components of our board strategic priority, which is to 'ensure the well-being of students and staff in a safe supportive environment for teaching, learning and working'," says Assistant to the Superintendent Blair Hilts. "We are thrilled that Bluewater's Student Senate is also making inclusive school environments a priority this year through the adoption of their annual focus, 'Creating an Innovative School Community for All Students'."