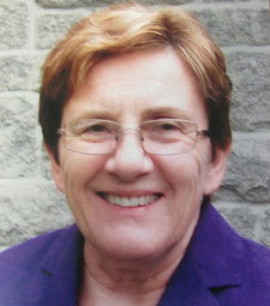 Meaford and The Blue Mountains school board trustee Linda Hamill has passed away.
A former teacher, school volunteer, and children's author, Linda dedicated her life to education and many other pursuits in her community. She was elected as a trustee for the Municipality of Meaford/The Blue Mountains in 2014
, where she recently played an active role in ensuring a sustainable future for public education in the Meaford area through the establishment of a new K – 12 school.
"It is with heavy hearts that we share the sad news of Linda's passing," said Board Chair Ron Motz. "Linda was a wonderful advocate for our students and a true pleasure to work with. We will miss her wise counsel, sense of humour, and positive spirit at the board table. Our heartfelt condolences are extended to her family during this difficult time."
"In her short time as a trustee, Linda had a tremendous impact on the constituents whom she so passionately served. Her legacy will endure for generations, especially in the Meaford community, where she played a key role in the successful outcome of last year's accommodation review. On behalf of all of us at Bluewater District School Board, we express our deepest sympathies to her family," said Director of Education Steve Blake.
Details regarding visitation, a funeral service, and messages of condolence for Linda Hamill are available at www.woodfuneralhome.ca.