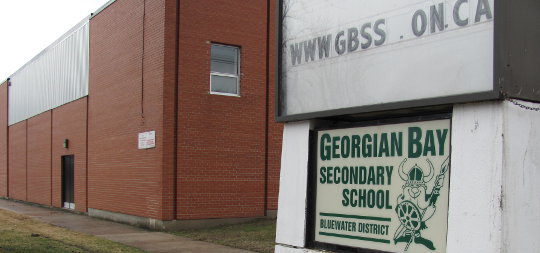 Due to a water main break, Georgian Bay Secondary School in Meaford will be closed on Friday, March 4.
As a result, Trivia Night and GBSS Orchestra that were set to take place at the school this evening (Thursday, March 3, 2016), as well as tomorrow's (Friday's) semi-formal event, have all been postponed until a later date.
Students involved in this weekend's music clinic are asked to stay tuned to the GBSS Principal Facebook page and school website at www.gbss.bwdsb.on.ca for updates.
School staff have been busy this afternoon informing students, parents/guardians and bus companies regarding tomorrow's closure.
Municipality of Meaford and Bluewater District School Board plant personnel are currently at the school attempting to repair the water main break. There is no indication at this point as to when the work will be completed. Further details will be communicated as they become available at the above websites.