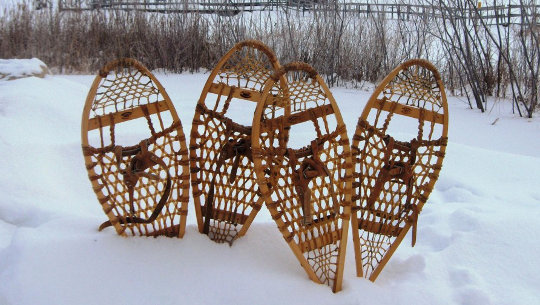 On Friday, January 22, Georgian Bay Secondary School will be hosting a Relay for Life Snowshoe event. Relay for Life is a continuous walk undertaken by teams to support and raise money for cancer research.
The event will take place from 9:30am until 2:30pm at the GBSS running track.
The school's Pursuits Program has been organizing the event and they have extended an invitation to members of the public who would like to participate.
The school has a set a fundraising goal of $12,500. Participants need to form teams of 8-10 people, with one person always walking. You do not need to walk for the entire duration of the event.
There will be heating tents for people to use to put their snowshoes on or to stay warm. Festivities will also be taking place inside the high school gym throughout the day.
If you do not have a pair of snowshoes do not let that deter you, the Pursuits program has some to let participants from teams borrow," said organizers.
To register please fill out the form below and register online by clicking here.