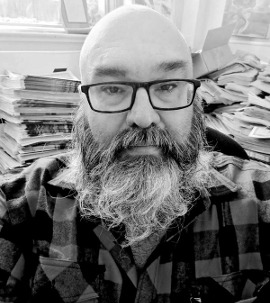 Power, energy, electricity: we've been hearing a lot about it in the news lately as the Province of Ontario moves toward ensuring that this province has enough of it in the years to come.
This week, the provincial government released their Powering Ontario's Growth plan, which outlines the steps the province is taking in order to meet the ever increasing demand for electricity. "These actions, which include new zero-emissions electricity generation, long duration storage and transmission lines will provide families and industries with the reliable, low-cost and clean power they need and power our future," the provincial government said in a press release issued on Monday of this week.
"Our government's open for business approach has resulted in unprecedented investments and job creation, from electric vehicles and battery manufacturing to critical minerals to green steel," said Todd Smith, Minister of Energy. "Powering Ontario's Growth lays out the province's plan to build the clean electricity generation, storage, and transmission we need to power the next major international investment, the new homes we are building, and industries as they grow and electrify."
The Province says that their plan includes new nuclear energy at Bruce Power and Darlington, a new transmission infrastructure, optimizing hydroelectric generation, and of particular interest to Meaford residents, "…working with IESO to assess two proposed pumped hydroelectric storage projects in Marmora and Meaford to improve grid efficiency."
On the heels of the provincial announcement, I heard from TC Energy's communications person who had a press release of their own to share which piggybacked on the provincial announcement.
"We are encouraged by this announcement today as we continue to believe in the value of Ontario Pumped Storage and the important role it will play in accelerating the province's ambitious plans for clean economic growth. We plan to share more information about next steps in relation to the project's development over the coming weeks," TC Energy's communications person told me by email on Monday.
TC Energy's press release noted that there should be a decision on the viability of their pumped storage proposal in Meaford by year's end.
"TC Energy Corporation (TSX, NYSE: TRP) (TC Energy or the Company) welcomes today's announcement from the Government of Ontario, which outlines a sustainable road map towards achieving an emission-free electricity sector. As part of the announcement, the Ministry of Energy will now commence a final evaluation on the proposed Ontario Pumped Storage Project (the Project) and render a decision by the end of the year," read the first paragraph of their press release.
So things are ramping up on the energy front, and it is clear that our provincial government is making significant moves to secure our future when it comes to energy supply. And for the Municipality of Meaford that might include a local pumped storage plant.
As TC Energy noted in their media release, "The Project is subject to the approval of TC Energy's board of directors and a successful partnership agreement with the Saugeen Ojibway Nation. TC Energy is targeting a final investment decision in 2024. It is expected to be in-service in the early 2030s, subject to receipt of regulatory and corporate approvals."
Meaford Mayor Ross Kentner, who expressed opposition to the proposal during the 2022 municipal election campaign is quoted by TC Energy in their press release as saying, "The Municipality of Meaford recognizes the significant stimulus a project like this would have on the local economy, and the benefits it would bring as a whole to Ontario's electricity system. We look forward to continuing to work with TC Energy to develop a community benefits agreement that will ensure we move into the future stronger and better for years to come."
There has been vocal opposition to this proposal from the outset. As soon as the proposed project became public knowledge, some members of this community quickly organized and began expressing their opposition at council meetings, at the gates of the military base, anywhere they could find an audience and raise awareness.
Though the loud voices of opposition might lead us to believe that our community as a whole is against the proposal, that would be somewhat of a leap. The truth is that in the absence of a public referendum, or some top notch polling, we have no idea of the level of support or opposition to this pumped storage proposal in this community. I have stated my own position publicly on a number of occasions, and my position is complicated, as while I fully support and see the merits of pumped storage, I am also wildly opposed to opening up our military bases for corporations to rake in huge profits, and should it move forward, while I have few worries at this point (barring anything of substance in the pending environmental impact studies) about having a pumped storage plant in the municipality, I will never be comfortable with a corporation setting up shop on our military base.
As I wrote on this page in August of 2021, 'What if Amazon wanted to set up shop at CFB Trenton?'
Should it proceed, this pumped storage project will be of a size not many of us have ever experienced. The more than $4 billion project is expected to take four years to build, and during that time this community will see an influx of some 800 workers from outside this municipality along with a virtual parade of large transport trucks and heavy equipment moving through this community en route to the Base, bringing with it traffic frustration, noise, and a host of other potential issues. Those years of inconvenience should be worth something – in fact it should be worth a lot.
So I hope that the consultants that have been engaged to negotiate community benefits with TC Energy on our behalf will find ways to maximize the benefits this community will ultimately receive.
There is still a long road ahead, but the picture should become more clear in the months to come, and we are told that we should know by year's end whether this pumped storage proposal will move forward, or if it will be cast aside.
A community is on tenterhooks.