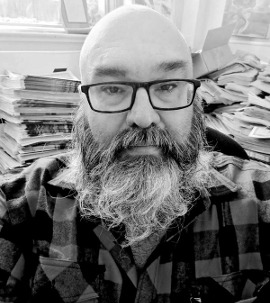 Over the course of two sessions held on Monday and Tuesday of this week, members of council heard from nearly 30 local organizations hoping to secure funding from the municipal Community Well-being Bursary Program, which has replaced the previous community grant program. The annual funding for this program is $40,000, while the 29 applications submitted seek some $83,350 in bursaries, so Council has some tough decisions to make this year.
The Community Well-being Bursary Program was established by Council in 2022. The policy dictates that at the beginning of each term of council, local organizations can apply to receive funding from the program. Successful applicants will receive funding over the four years of the council term, giving those organizations consistent funding over that period. Applicants who receive funding under the Community Well-being Bursary must demonstrate the link to initiatives as they support the five priority areas of the municipal Well-being Plan.
Applicants are offered an opportunity to make a presentation to Council, sharing with members of council information about their organization, how it benefits the community, and how any funding received will be spent. Council heard from the applicants this week during two special sessions of council.
The number of applicants, combined with the fact that funding requests exceed available dollars by more than double, means some tough decisions for Council, as most all applicants are deserving of funding, but the pool available can't meet the totality of the requests for funding submitted.
Most of the organizations seeking funding from the program had similar stories when it comes to the costs to operate their organizations. The cost of most everything has skyrocketed over the past few years, and local clubs and organizations are certainly not immune from those ever rising costs.
One benefit of taking in the annual presentations to Council from local organizations seeking funding from the municipality is that you can gain an appreciation for just how many organizations are out there with teams of volunteers working to make this community the best that it can be.
Talented, creative residents offer their time to help operate organizations that provide opportunities for local residents to be entertained, to learn a new skill, or to simply engage with others, like the Meaford Creative Arts Association, the Meaford Theatre Company, or the 55+ Friendship Club. Others work hard to offer opportunities for physical activity like pickleball, or lawn bowling, or cross-country running for youth.
You also gain an appreciation for some of the struggles that people of this community endure in their daily lives. The fact that use of our local food bank has surged over the past year, for example, is a reminder that though we live in a virtual Eden by comparison to much of the rest of the world, putting food on the table has become increasingly difficult for many as the cost of everything has soared over the past couple of years.
According to Meaford's Food Bank, in the first quarter of this year, use of the food bank has increased by 47 percent compared to the same quarter last year. The pounds of food distributed has increased by 56 percent, and the number of first time users of the food bank has increased 200 percent. It is heart-breaking to grapple with the reality that more and more of us are struggling, and for something as basic as getting food on the table.
The needs are clear, but of course with requests exceeding the available funding by more than double, not all organizations will receive the funding they have requested.
I have heard some suggest that the pool of money available from the bursary program should be significantly more than $40,000, and based on the expressed need, there might be an argument for an increase in the available funding, though we must remember of course that the bursary program is funded with ratepayer dollars.
While we can't, nor should we, expect government to fund everything, I'm certain that the 29 organizations seeking funding this year would welcome private donations to help them remain viable in these difficult economic times. So if you have some extra cash in your pocket, consider picking one or two of those organizations to provide a donation.
The second and final session for members of council to hear directly from applicants was held on Tuesday, and decisions by Council were not made by our weekly deadline, so I can't yet report the list of successful applicants, but watch for an article in next week's newspaper.
If you are considering offering financial support of your own to a local organization, I thought I would provide the full list of applicants to the bursary program for this term of council. All of these organizations have value, all work to make this community a better place, and none will receive the full funding they have requested from the program, so they will no doubt be thankful for additional support from the community.
Full list of organizations seeking funding from the program:
• Meaford & St. Vincent Agricultural Society
• Big Canoe Project
• Meaford 55+ Friendship Club
• Crime Stoppers of Grey Bruce
• Meaford Creative Arts Association
• Meaford Food Bank and Outreach
• Home Horizon Georgian Triangle Residential Services
• Meaford Lawn Bowling Club
• Big Brothers Big Sisters
• Christmas on the Bay
• Backpacks for Learning at GBCS
• United Way of Grey Bruce/Meaford Community Gardens
• Bognor Canada Day Committee
• Meaford Pickleball Club
• My Friend's House
• SweetWater Music Festival
• Georgian Bay Coyotes Track Club
• Meaford Theatre Company
• Viva Variety
• Rotary Club of Meaford – Rotary House Committee
• Rotary Club of Meaford – Greening Committee
• Christ Church Anglican
• Meaford Culture Foundation
• Kids in the Meaford Hall Arts Society
• Beautiful Joe Heritage Society
• Goldenaires
• Eat Local Grey Bruce Cooperative Ltd.
• Optimist Club of Sydenham and District
• Electric Eclectics