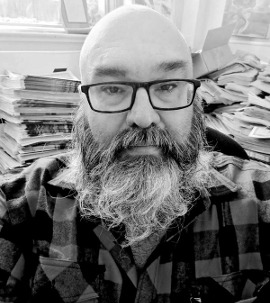 Though it has felt slow in coming, we have arrived at the month of May. The damp and chilly April we have experienced is shifting to what many of us hope will be warmer and sunnier weather, and one of the things I get excited about as May moves toward June, is the start of a new farmers' market season.
The Meaford Farmers' Market kicks off the new season on Friday, June 2 at the Rotary Harbour Pavilion, and this little market has come a long way since its launch in 2006.
It's no secret that I have a soft spot for farmers' markets, and particularly our market here in Meaford. Though I'm not a farmer, nor a food producer, I was quite involved with the Meaford Farmers' Market for a number of years, first as a sponsor of children's activities at the market, then serving both as a board member, including a term as president, and as market manager for a few years. I can tell you from my personal experience of hosting a farmers' market every summer for 16 years, it doesn't happen by accident: it takes a lot of hard work by some dedicated volunteers.
With the start of a new market season approaching, organizers are busy preparing, and part of that preparation includes finding new vendors.
In a media release issued last week, market organizers noted that they are looking for new as well as former vendors who can provide ' local produce, home grown meat, poultry, dairy, fish, and other foodstuffs the vendor produces/catches themselves.'
Vendor spots are available on a single, four-week, and seasonal basis.
If you grow produce, or raise proteins, Meaford's farmers' market is as fine a place as any to sell your goods, while interacting with the community. With the harbour-side location, and the shelter of the Rotary Harbour Pavilion, you can't ask for a better place to spend a Friday afternoon in the summer.
As far as community initiatives go, Meaford's farmers' market is a genuine success story. It's no simple task to get a farmers' market off the ground, but what started as a quaint little market has blossomed into a festive, bustling Friday afternoon event at Meaford's beautiful harbour throughout the summer months.
In the early years market patrons might have found 15 or 20 vendors at the farmers' market, but as the popularity of the Meaford Farmers' Market has grown, so too have the number of vendors. Meaford's farmers' market has consistently managed to attract a wide range of vendors as well as local artisans who showcase their products on Friday afternoons.
I always enjoy finding garlic scapes and asparagus in the early weeks of market season, both are fantastic additions to a weekend omelette. As the season moves along, a wide range of fresh local produce can be found at the farmers' market along with locally raised meats.
The farmers' market is more than just produce and meats of course. You will find local crafters offering their creations, and there is also ready-to-eat food that is perfect for enjoying by the water.
My favourite thing about Meaford's farmers' market is that while it is a fantastic place to shop for local food, most often Friday afternoons at the harbour feel like more of a community party than a retail establishment. Live music and special exhibits add some extra flair to Meaford's farmers' market, and when combined with the many chats you might have with friends and neighbours as you tour the market, it is certainly a special place that brings folks together.
There is also something comforting about talking to the person that planted and harvested the tomatoes you purchased, or to know the name of the farmer that raised the lamb that you can't wait to serve to weekend guests. The more we know about our food-producing neighbours, the more we can appreciate what it takes to get our food from the field to the table, and the more local food producers know their customers, the better they are able to serve them.
While farmers' markets in larger urban centres are typically served by farmers and food producers from neighbouring rural farming areas, when we attend our market here in Meaford, the most of the vendors are our neighbours and friends, and who better to trust with producing the food that lands on your dinner table than friends and neighbours?
The market will be open on Friday afternoons from 3-7 p.m., and will run for 17 weeks, beginning June 2 through to October 6.
If you are considering becoming a vendor at the farmers' market, or if you want more information, contact Judy at: 519-538-3735 or jrwilson131@gmail.com