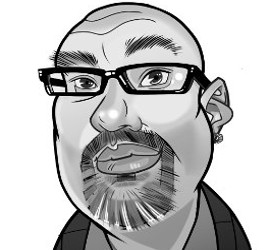 'Shoreline erosion' is a term that we can expect to hear and read with significant frequency in the coming months, and possibly years, and at council's first meeting of the new year a comprehensive update was provided by staff, outlining the challenges facing the municipality thanks to high water levels in the bay.
If you've spent any time near the shoreline in recent months you've no doubt seen some of the more obvious damage. Memorial Park has seen significant damage along its shoreline, and Fred Raper Park has been fenced off with orange snow-fencing aimed at keeping residents out of the park this winter after a continuing accumulation of gravel, rocks, and driftwood along with other debris in the park is burying the playground equipment.
In the spring municipal staff will clear the debris from the park, and while staff would like to remove the playground equipment for the foreseeable future in anticipation of the high water levels hanging around for the next couple of years, several members of council have expressed a desire to retain the playground equipment at Meaford's prime waterfront park if at all possible. My guess is that the playground equipment will indeed be removed and moved to another park until the water levels begin to recede.
Municipally owned properties aside, there are a number of waterfront residents who are also experiencing damage along their shoreline, and repairs will be costly. Where the money will come from for municipalities and shoreline residents is anyone's guess at this point. Council was told on Monday that the shoreline erosion that we've been experiencing doesn't qualify for provincial assistance, so the municipality will be leaning on MPP Bill Walker to help find a way for some financial assistance for this problem.
As we have seen with the community's response to a proposed pumped storage plant on the tank range, our bay is of prime importance to our residents and visitors alike. Many would argue that Nottawasaga Bay is one of this municipality's greatest assets, but that asset doesn't play by our rules, it plays by nature's rules, and in my life's experience, nature typically wins.
We are a waterfront community, and while we most often reap the benefits of being a waterfront town (fishing, boating, tourism), currently we are paying a price for our waterfront location, and I suspect the costs will mount as winter turns to spring, and spring turns to summer.
Meaford isn't alone of course. Many waterfront communities are dealing with the very same issues. In fact, over the weekend I saw photos from Lion's Head: their iconic little lighthouse was completely demolished during the most recent storm leaving nothing but a pile of broken pieces on their shore. The shoreline damage that is being caused by the current elevated water levels is far-reaching, and I suspect that the province will have no choice but to find a way to help fund repairs and rehabilitation efforts in the years to come.
Our local government has certainly been taking the issue seriously, and they have been proactive from the beginning. In fact, neighbouring municipalities will be modelling their own response to the issue on what Meaford has done to this point, council was told on Monday.
There's a long road ahead, and it will be frustrating and costly, but if we're going to go to battle against Mother Nature, frustrations and high costs are simply part of the deal.
+ 30
+ 1