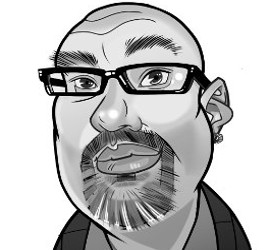 As I left the Meaford & St. Vincent Community Centre after TC Energy's public meeting last Wednesday I had several thoughts running through my head, the most prominent of which was that the residents of Meaford represented this community well at that meeting.
In spite of some nasty winter weather, Meaford residents arrived in droves, quickly filling the community centre to capacity, with several residents left waiting patiently outside the doors.
Throughout the evening residents of this community were respectful of those who were speaking, and though respectful, they were quick to call out what they considered malarkey (to use a newly revived word), as they should have. Even those who stood outside the community centre holding placards in the frigid winter night were respectful, they allowed everyone to enter the community centre without any of the 'in your face' tactics that we often see when placards are hoisted.
To be clear, nothing new was learned at the meeting, though there was much value in hearing directly from the proponents of this project.
That we learned nothing new should not have been a surprise to anyone. As TC Energy noted, many of the questions on the minds of Meaford residents are the very questions that the feasibility study is intended to answer. So while TC Energy pledged that the facility would be virtually invisible, and that there would be little if any noise, they could not answer more important questions such as what impact there will be on the ecosystem in the bay, or how the facility would co-exist on a military base.
The mechanism for asking questions was awkward, as TC Energy asked that any questions be written on paper cards that were collected and a small handful were read and answered.
I think it would have been much better to have had a microphone in place in order to allow residents to ask their questions directly for all to hear. Far too much time was wasted with the meeting facilitator attempting to read the handwriting on the cards, not to mention no opportunity for a follow-up question or two.
I understand TC Energy attempting to control the meeting and the questions, but when the community is already suspicious of your motives, why give more reason for suspicion that the questions are being screened and skipped in favour of softer questions?
Interestingly, while we have heard much from the very vocal opposition to this proposal, it does have its supporters, though they tend to quietly share their support after first looking over their shoulder, as more than a half dozen folks did when they approached me during the meeting to quietly express their support for the proposal, or at least a willingness to entertain the idea for the time being. It is perhaps sad that those who see merit in the proposal, or who outright support it feel the need to do so quietly, but then that is how these sorts of issues tend to play out.
TC Energy acknowledged the limited capacity of the community centre, and they told the audience that two more public meetings are currently scheduled (January 16 and 23) at the same location. The content of those meetings will be identical to that of the December 11 meeting, so anyone who was unable to attend the first meeting will have two more chances to attend the same meeting. If you can't get to the community centre for the January meetings, TC Energy has said that they will publish video from the meetings as well as all of the questions and answers to their website (www.tcenergy.com/pumpedstorage).
In time more answers will be available, and Meaford residents will no doubt be paying close attention every step of the way through this feasibility process. I suspect that should the project move beyond this initial phase, we will see the community kick into high gear on all sides of the issue.
During last week's public meeting I found myself thankful to live in a community that cares, a community that won't be trampled upon, but I was also thankful that there were open minds, and many important questions asked, even if the answers are currently unknown.
+ 34
+ 10