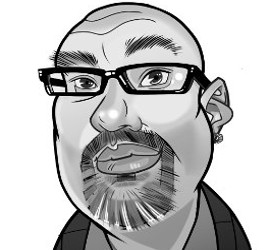 Like many Canadians I stayed up well past my bedtime on Monday in order to watch the election results trickle in, and though I was a little groggy when my alarm rang at 6 a.m. on Tuesday morning, after taking a look at the updated results one thing was clear to me – we still need electoral reform, and badly.
After what was arguably one of the nastiest election campaigns we Canadians have seen in a while, the end result will be a Liberal minority government, and given the historic productivity of minority governments, that isn't such a bad thing.
Prime Minister Trudeau's Liberals have earned roughly 157 seats (170 seats are needed in order to form government) with just 33.1% of the popular vote, while the Conservatives had a higher popular vote result at 34.4%, yet they earned just 121 seats. The NDP earned 24 seats with 15.9% of the popular vote, while the Greens earned three seats, one more than they previously held, and they captured 6.5% of the popular vote.
In the past, the push for electoral reform, and more specifically proportional representation has come from smaller parties like the Greens and the NDP, however after this election result, I suspect we might hear some rumblings about the need for electoral reform coming from the Conservatives, who earned nearly 250,000 more votes than the Liberals nationally yet they earned nearly three dozen fewer seats than the Liberals. On Tuesday morning it must irk Conservative party faithful to see their party earn more of the popular vote yet significantly fewer seats in Parliament than the Liberals.
For those of us who have been long hoping for electoral reform in this country, this election result might be the best thing that could have happened.
Electoral reform aside, I think we will all benefit from having a minority government. These situations force parties to work together, and that is rarely a bad thing.
Locally the results were perhaps somewhat predictable, with Conservative Alex Ruff easily earning the Bruce-Grey-Owen Sound riding with 46.2 percent of the vote, with Liberal Michael DenTandt finishing second with 30 percent of the votes, while NDP candidate Chris Stephen captured just 11.6 percent of the votes in the riding and Green Party candidate Danielle Valiquette captured a little over 5,000 votes, accounting for 8.7 percent of the votes cast in the riding.
In our riding the results are quite clear. With more than 46 percent of the vote, Conservative Alex Ruff has strong support from BGOS voters, but he will head to Ottawa as part of the opposition, and he will have his work cut out for him as he both learns the ropes of his new role, and absorbs the reality of serving in Parliament without his party having the power in the House.
Based on the election results, Canada is clearly a fractured nation though thankfully I don't think we are as polarized as our friends to the south, so there is some hope of working together and finding some common ground, and a minority government scenario will either help that along or the House will crumble into an unproductive mess – which itself might not necessarily be a bad thing.
While the tally of our votes has certainly created a mixed bag of results, I for one am encouraged. I think a year or two of frustration with a minority government could result in some positive outcomes, one of those potentially being a commitment to electoral reform, something I suspect both the Greens and the NDP will demand as part of any deal to work with the Liberals to form a government.
The early reports indicate that voter turnout was 66 percent in this election, down slightly from the 68.3 percent in the last election. There is always some level of disappointment at the voter participation numbers after each election, and while 66 percent is far from the worst turnout we've seen, I think most of us agree that our confidence in any election result grows with increased participation, and electoral reform might help there too.
On the down side, minority governments don't typically last long, so we can expect to be returning to the polls in a year or two, so even if things crumble into insanity, at least it won't last long.
+ 25
+ 3