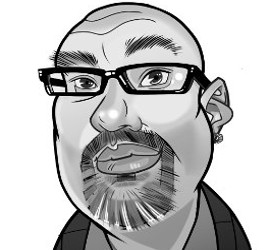 Well, summer is winding down, and while we still have two or three months before we'll see the first flakes of snow fall from the sky, the bulk of the summertime fun will soon come to an end.
Each year when I look at my calendar and see the Meaford International Film Festival and the Meaford & St. Vincent Fall Fair fast approaching, I am reminded that summer is drawing to a close. Both iconic local events take place over the Labour Day long weekend, and both draw large crowds.
I have often thought that it is somewhat appropriate that this community wraps up the summer months with these two big events, as one speaks to and highlights our agricultural past, and the other is representative of our modern technological culture where we have figured out how to project moving images onto a big screen – sounds silly to say these days, but I still marvel at any technology that I don't fully understand.
If you are planning on attending one or both of those events next weekend, this weekend is a good time to relax and build some energy reserves. Four nights, four films, and four parties might not sound exhausting but if you are determined to take in the full MIFF experience, you will certainly need to be well rested, just as you will need plenty of energy to tromp around the fairgrounds to take in all of the displays and events at the Fall Fair.
While most small towns have a fall fair of some sort, very few have an international film festival, let alone a venue suitable for hosting one, but for more than a decade Meafordites have had one of our very own. It brings some glitz and glamour to the downtown core, not to mention special guests for post-film interviews. And while I have never attended a MIFF party, I have been assured by many who have that it is an experience to remember.
Admittedly the fall fair is more my speed. My years managing Meaford's farmers' market many moons ago reinforced my immense respect and admiration for farmers and our agricultural heritage, and Meaford indeed has a rich agricultural history. I am glad that even in this busy modern world, we still take the time to acknowledge the very industry that feeds and nourishes us. It might not be flashy or sexy, but agriculture is a prominent and crucial part of our community, and it is well deserving of an annual festival.
What impresses me most about both of these major end-of-summer events is that they are both volunteer driven. Both events are the creations of our friends and neighbours, not brought in by some major corporation, but built from scratch by everyday folks looking to create some fun. In fact I am reminded of a quote from a movie that I quite enjoy, State & Main: "Everybody makes their own fun. If you don't make it yourself, it isn't fun. It's entertainment." And if there is one thing that Meaford's army of spirited volunteers do well, it is to create some fun. So I will take this opportunity to tip the proverbial hat to all of those volunteers who will be among the few not able to have a fully relaxed weekend this week, as they are no doubt very busy with all of the finishing touches for each of these fine events. To those volunteers, as you will see next weekend, your efforts are appreciated, and your hard work and dedication makes Meaford a fantastic place to reside.
So in one weekend, the final long weekend of the summer before everyone returns to the normal hum-drum of life, we can reach into and explore our past, and we can take advantage of all that modern technology that the arts can provide; again, I love the contrast, and it is part of what I love about this community.
+ 38
+ 2