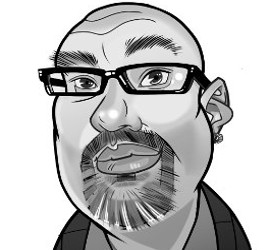 It might not feel like it, but we are nearly a full week into the month of June, and with just a few weeks left in the school year, summertime fun will soon be upon us.
Our winters might be long and cold, but when the temperature rises and the flowers bloom, we break out of our winter hibernation and fortunately for us, we are surrounded by opportunities to get outdoors and to take advantage of our beautiful trails and landscapes.
The summer months are busy months in Meaford. Scarecrow Invasion volunteers are busy building scarecrows in advance of this year's big event, and while they are stuffing newspapers into plastic bags in order to create scarecrow body parts, the folks in Bognor and Annan are busy preparing for this year's Canada Day celebrations, as are a number of organizations in the urban area.
Though we already had our Victoria Day long weekend last month, the first true long weekend of summer will be the Canada Day weekend – our annual opportunity to flex our collective patriotic muscle and be united as one, well, at least for one weekend.
Once we've gotten our patriotic duties out of the way, big events aside, this municipality is rich with opportunities for fun.
Our waterfront in Meaford is arguably one of the most beautiful waterfronts around, and it offers opportunities for swimming, boating, fishing, or just relaxing on a bench to take in the fantastic views.
In addition to our waterfront we have a number of trails that we can explore, whether we want a leisurely stroll or something more challenging. Our trails are a great escape from the sights and sounds of everyday life, and after a busy week there are few things that can clear our overburdened brains like some quiet time on a trail where the only sounds you are likely to hear are birds chirping, and branches crunching beneath your feet.
If you are a paddler, or if you enjoy fishing, we've also got rivers and creeks waiting for some company – and take a bucket or trash bag along with you so you can pick up any trash you might find along the riverbanks; keeping our natural areas clean is everyone's responsibility.
If you have children there is now a wider range of summer camps for kids in this municipality than I have seen in the 14 years I have lived here. Kids in Meaford can learn everything from sailing to fire safety at the many summer camps offered through the municipality and other local organizations.
Summer camps aren't for everyone, however, and for those who would prefer less structure in their summer experience, we've got some fine parks to spend time in during the warmer months.
We might not have malls and big box stores in this small town, nor do we have huge sports complexes or other amenities found in larger communities, but I think what we have here in Meaford is something even better – we've got access to a natural paradise, whether on land or on the water, and I'd much rather be outdoors with the trees and the forest creatures than roaming through an air-conditioned mall any day.
In short, every now and then I hear people suggest that 'there's nothing to do' in our little town, but I respectfully disagree. I think we have plenty to do in Meaford, and no matter what our passion, we can almost certainly find an outlet for it within minutes of our driveways.
So the next time you hear someone griping about having nothing to do in a small town like Meaford, remind them of our rivers, trails, parks, waterfront, and the numerous community groups that would love to have you join in and help continue to build this fine community.
+ 25
+ 1