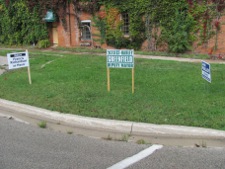 The Meaford Independent is on the hunt for candidates that are choosing to ignore the municipal bylaw regarding signs.
Bylaw 57-2004 has a section dealing specifically with election campaign signs and posters. The municipal Clerk has even posted an excerpt of the bylaw in the election section of the municipal website. Here is what it says:
The information below is an excerpt from By-law 57-2004, A By-law Regulating Signs for
the purposes of the municipal elections.
(O) POLITICAL POSTERS
Any number of Political Posters may be erected upon the calling of a Provincial, or Federal election, or anytime within seven weeks of a municipal election, but which shall be removed no later than one week following the day of the election and provided such signs:
1) have a maximum sign area of 1.5m5 (16 sq ft) for each sign.
2) are setback 2.0m (6'6") minimum from the travelled portion of a municipal roadway (including road shoulder) and setback 0.5m (1'8") from any municipal sidewalk.
3) have a maximum height of 1.25m (4').
4) are mounted on their own support affixed or secured directly to the ground.
5) are not erected on any property owned or operated by the Corporation of the Municipality of Meaford, Corporation of the County of Grey, The Province of Ontario, or the Government of Canada subject to paragraph 2 of this section.
6) are not erected on any privately owned property or in front of any privately owned property so that it appears the owner is supporting and/or promoting a specific candidate or party unless permission is obtained from the owner of the said lot.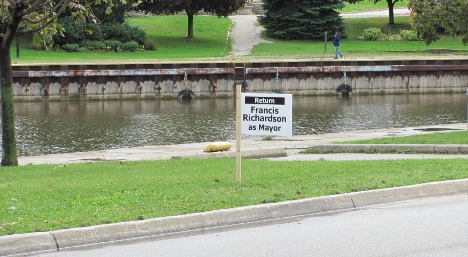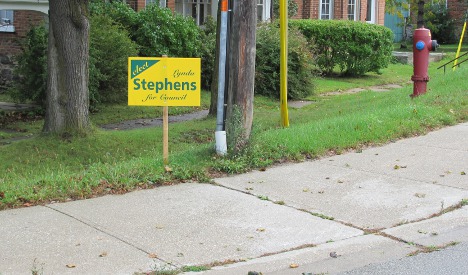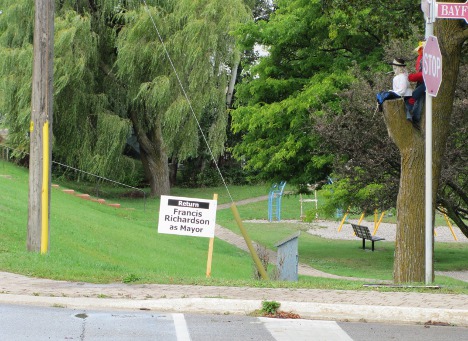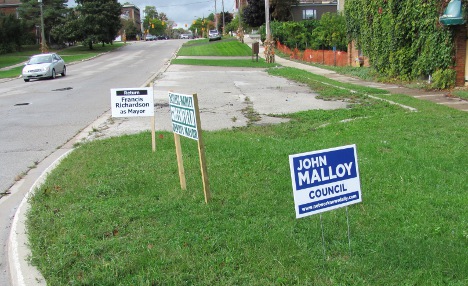 Have you seen candidate signs that are in contravention of the municipal sign bylaw?
If so, take a photo and send them in to The Meaford Independent and we will publish them no matter who the candidate is.
Not respecting an established bylaw is wrong, especially if you are asking people to elect you to enact and ensure enforcement of bylaws.
+ 0
+ 0