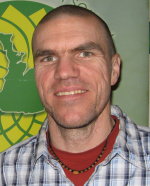 Readers who are slightly older than I may remember a TV show from the '70s called The Gong Show. It was a celebrity variety show complete with bad (sometimes crass) humour, silly stunts, a jeering, hooting audience and as with all bad comedy, plenty of contrived applause.
In fact, it bore a striking resemblance to yesterday's Ontario budget presentation at Queen's Park.
Show host enters to fake applause and begins speech...cue the jeering and bad jokes...speaker of the house attempts to restore decorum...speech continues...repeat cycle...member gets thrown out (not Bill this time)...speech reaches climax...cue robots for contrived standing ovation...more jeering...rinse...repeat...blah, blah,blah. You get the picture.
Now don't get me wrong, it was anything but dull, and I enjoy a good row as much as the next guy (or girl...wait, no...guy is correct), but in spite of the afternoon of low budget humour, the whole thing felt like a partisan drama played out at taxpayer expense.
Call me boring if you like, but I expect more from a government responsible for billions in taxpayer money, regardless of whether they are the governing party or the opposition. But such is the reality of party politics. Maybe we should get Bill Murdoch to dust off that speech about representative democracy one more time.
The post-budget commentaries have all followed the usual "what did Santa bring me" routine with who likes what and who doesn't, but at the end of the day the main theme is restraint. This budget doesn't promise a host of pre-election goodies to various interest groups, and that is a good thing. Unfortunately, that is the only good thing.
Much of the aforementioned jeering was encouraged by Minister Duncan's strident attempts to blow large quantities of sunshine about protecting education and healthcare. Now, we all would like a little more sunshine at this time of year, but not when it's being forced in places where sunshine doesn't shine, shall we say.
One member who forgot to pick up his rose-coloured glasses at the door yelled out, "Have you ever been to Hamilton?" ...or maybe Chesley, where we're facing the review of more rural school closures, or say, Markdale, where we're awaiting funding of a much-needed new hospital. Or has Minister Duncan been to Owen Sound, where his government is about to close the local jail?
I must admit that much of the jeering was justified, but no more so than in regard to Ontario's debt situation. While the budget showed a degree of fiscal restraint, the deficit spending projection of $16.7 billion assumes a return of consistent economic growth in Ontario that will bring us to a balanced budget ten years or so down the road.
The technical definition of an idiot is someone who is unwilling or unable to see things from an objective viewpoint. In other words, from an economic viewpoint, the assumption is made from past experience that our economic future will look like our economic past. So either Dalton McGuinty and Dwight Duncan are economic idiots, or they assume you are. Both scenarios are insulting in the extreme.
To be fair, the minister did give mention to the economic challenges presented by current world events, and energy issues. But the disconnect with reality becomes evident when the same government offers corporate tax cuts in a time when serious debt reduction should be priority one. Oh, did I mention that Ontario's debt now approaches $250 billion with annual interest payments around $10 billion? The assumption that we can depend on robust times ahead and deal with this later is irresponsible and dangerous.
"But", says comedy show host Duncan, "don't you know that those corporate tax cuts to the richest segment of Ontarians will trickle down through the rest of the economy?" Ya, I heard that joke already... Gong!
And still no fiscally responsible solution to electricity demand, namely, serious conservation measures. I guess more top-down imposed wind farms and over-budget nuke plants should do the trick, eh Dwight?
So what did Santa bring for rural Ontario and Bruce-Grey specifically? Not much... and as it turns out, that is both a blessing and a curse.
Shane Jolley is the coordinator of the LocalMotive Project in Grey-Bruce
+ 0
+ 0