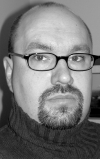 The Municipality of Meaford has moved into the social media age with the launching of their own Facebook page two weeks ago.
In addition to the municipal Facebook page, Meaford Hall, the Meaford Museum, and the Meaford Public Library have all created pages on the popular social networking site.
Initially popular for personal social networking, sites like Facebook are becoming increasingly valuable for businesses, organizations, and government agencies for the promotion of their websites, and to provide an environment to engage with users by allowing interactive discussion and commentary.
For Meaford, this a progressive step in the right direction.
Last year the municipality completed a major overhaul of their website. At $30,000 it wasn't cheap, but it was long overdue, and the municipality was able to secure grant funding to cover the costs.
As Meaford continues to work toward building upon economic development initiatives which began with the arrival of CAO Frank Miele, and have been further supported in the hiring of Economic Development & Communications specialist Laurie Mitchell, it is important for Meaford to find ways to increase its online profile.
In January of last year when Miele announced that the website overhaul project was beginning, he explained that the most effective marketing strategy for economic development within a municipality is the establishment of a powerful web presence. Websites said Miele, are the first point of contact for many who are considering investing development dollars into a community, and he is right.
The shift from promoting your business or government agency in traditional print formats such as brochures, magazine or newspaper ads, or snail mail to online promotion is continuing to forge ahead at an alarming rate.
Mayor Francis Richardson said in a recent appearance on the Rogers Cable program "Politically Speaking" that as local papers have been bought up by larger corporations, the cost of advertising in those traditional publications has increased making cost effective promotion online even more appealing.
Richardson said that the municipality is working toward making better use of their website for informing the public of the goings on at the municipal office, and establishing a Facebook Page will certainly enhance those efforts.
While one used to sit at the kitchen table sipping coffee while leafing through a department store catalogue to find a new toaster, today people are far more inclined to sip their coffee in front of a computer screen while reviewing the online catalogues of not one, but several retail outlets with just a few clicks of a mouse button.
Our beloved phone books are becoming nothing more than wasted paper as most people in need of a phone number will now look it up online or on their iPhones.
Times are definitely changing, and it is refreshing to see smaller municipalities like Meaford stepping outside of the traditional methods of running and promoting their towns, and finding ways to embrace the latest technology and communication methods.
Especially because online networking and marketing clearly work.
As a small example of the power of online promotion, last night The Meaford Independent posted a comment on their own Facebook page informing readers that the municipality had launched a Facebook page. Along with the comment, a link was provided and overnight the number of "Likes" on the municipal Facebook page jumped from 36 to nearly 60.
In just 12 hours, even though the page had been in existence for two weeks.
So it is one thing to establish a web presence using a site like Facebook, but then you have to do something with it. You need to promote it, you need to network it. You need to make yourself visible where the online community is waiting with baited breath for the next opportunity to click.
This is an example of how the convenience of being able to simply click on a link and be taken directly to the source is something that modern culture wants.
An ad or an article in a magazine might look pretty, but if the reader wants to explore further, they need to take some extra steps. That can involve making a phone call, or firing up the computer, conducting a google search and then sifting though the options, and then locating the information.
With online marketing and social networking, you are reaching the reader in the very environment that they prefer, and the additional information is a simple click away.
And for those that think that you only reach the young demographic on the internet, the data provided by Facebook to The Meaford Independent for the nearly 400 fans of the TMI Facebook page shows that 45 percent of those using the TMI page are aged 45 and over while 40 percent are in the 25 to 44 age range.
What was once the playground of the young, is now the go to source for information of the entire age spectrum.
It will be interesting to watch how our municipality continues to utilize the endless online tools available to better administer and promote Meaford.
You can get to the Municipality of Meaford's Facebook page by clicking here.
+ 0
+ 0