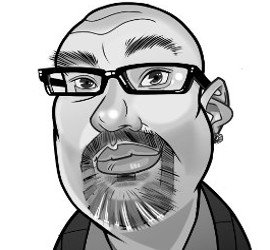 From time to time, while taking in a council meeting from my spot at the media table I am reminded of just how frustrating and thankless the job of a municipal councillor can be.
During this Monday's council meeting, I was thinking just that – the job of a local councillor can certainly be an exercise in frustration, and that frustration is sometimes created by Council itself.
Members of Council have mixed feelings about the paid parking initiative, for which they approved an expansion for 2022 to include David Johnston Park and the harbour area. Some on Council fear the potential negative impacts of charging non-residents to park at Memorial Park, and the new locations approved on Monday, while others on Council are requesting so many exemptions for events and other activities that one would be right to question if it is worth having a paid parking program at all.
Though it is a popular sport to blame municipal staff for virtually everything, let's not forget that the paid parking initiative has been driven by Council from the very outset. Council, desperately searching for ways to generate revenue in order to limit any required property tax increase to shift the burden away from municipal ratepayers, requested that staff explore the potential for a paid parking program. Staff did as Council asked, and prior to the 2021 municipal budget being finalized, a report was presented to Council offering some options to consider.
Earlier this year, Council had given initial approval to an option provided by staff that would implement a fee for parking at all municipal parking lots located at parks and open spaces. Residents of the municipality as well as boaters with slips at the harbour and campers at Memorial Park would not have been required to pay for parking with the option chosen by Council.
The plan approved at budget time was to have generated revenues of $70,000, with net revenues forecast to be $60,000 in 2021, $60,000 that would not come from the pockets of Meaford ratepayers.
In the weeks that followed, Council began hearing from residents about the plan, and many weren't happy. So when it came time for Council to give final approval for the pilot project, suddenly, with no warning to staff, Council reversed course and opted instead to limit the pilot project to just Memorial Park.
This might have made some happy, but Council's decision meant that, rather than generating $70,000 in revenues in 2021, staff estimated that with the project being undertaken only at Memorial Park, just $25,000 would be expected to be generated, leaving Meaford ratepayers on the hook for a $45,000 shortfall in the 2021 operating budget. As it turned out, the pilot at Memorial Park only generated $15,000 in revenues, leaving Meaford ratepayers on the hook for an additional $10,000 in the 2021 budget.
It was Council, not staff, that approved the pilot project; it was Council, not staff, that buckled under public pressure and limited the pilot to just Memorial Park, when all park properties had been the initial plan. This week, it is Council, not staff, that have approved an expansion of the program, and while I don't particularly have any issue with this municipality charging visitors for parking, I do question why so much time and energy has gone into this initiative as Council is literally chasing pennies.
Any paid parking initiative in this municipality is unlikely to generate much in the way of revenue, particularly when the program is limited to a few locations and with Council wanting a number of exemptions for events and activities that frequently take place at the harbour. From my perspective, for an initiative such as paid parking, you either go all in, or you don't proceed at all.
As I wrote back in May before the pilot project began, "If Council wanted to explore paid parking possibilities in this municipality, they should have done so in a measured approach that would have included the typical public input as well as consultation with major stakeholders like the BIA and the Chamber of Commerce. In a moment of budget-time desperation, Council chose to shoot from the hip, and they ended up shooting themselves in the foot, and now we have a very limited paid parking pilot project that will be undertaken at just Memorial Park, causing some, including Meaford's Treasurer, to question the value of the stripped down pilot project. And on top of it all, Council has handed Meaford ratepayers a $45,000 shortfall that will ultimately come out of their pockets."
Nobody asked for a paid parking program other than Council, yet Council has seemed to fight the project in some form or fashion from the outset. Again, the job of a municipal councillor is one of frustration and little in the way of thanks, but local councils all too often create issues for themselves that need not exist, and the paid parking initiative is one of those issues.