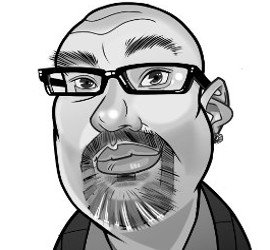 Next week's regular Canada Day festivities, in all corners of the municipality, from Bognor to Leith and Annan to Meaford's urban area, are cancelled once again due to the COVID-19 pandemic.
In place of the traditional festivities, a virtual celebration is planned, and hats off to the organizers, but I suspect that many, like me, will be happy to see virtual events drift off into our past, and welcome the return of in-person community events. With any luck, this coming Canada Day just might be the last major virtual event of this pandemic.
Nobody is happy about having yet another traditional Canada Day bash cancelled due to the pandemic. I have spoken to organizers of both the annual Bognor Canada Day celebrations and the folks who organize the Leith-Annan festivities traditionally held on June 30 each year, and the overriding emotion is sadness. While much smaller than the celebrations held in the urban core each year, the celebrations held in our hamlets each year are full of energy and enthusiasm, with a large dose of small town charm mixed in.
While the big events in the urban centre often receive most of the hype, the celebrations in Bognor, with the log sawing contests and the many games for children big and small, is much more my speed, and I will certainly miss spending some time taking photos and talking to residents this year. But as the organizers of the Leith-Annan event told me, they will "be back with a bang next year".
Though we might all be longing for a large public bash complete with a parade, live music, and a sea of red and white everywhere we look, we will have to wait until next year.
What we can look forward to next Thursday is a virtual Canada Day event organized by the municipality. It is great that we are making the best of a less than stellar situation, but I confess, I have grown tired of virtual meetings, virtual presentations, and virtual community events. It has been a great bandage solution, but ultimately we need to be able to gather with our friends and neighbours in a fun and meaningful way, and for me at least, virtual events just don't cut the mustard.
That said, we can't change the situation, and so we can either moan and complain, or we can make the best of it.
The virtual festivities planned by the municipality will include virtual fireworks, music, family activities, and more. There will be a live-stream of the flag-raising ceremony at 10 a.m. on July 1, and will include a special awards presentation by the Meaford Rotary Club and Chamber of Commerce.
A lot of effort is being put into this virtual replacement for our Canada Day celebrations, and that effort should be commended. But the virtual events can't match feeling the drums and bass from a live band reverberate through your body, or the joy of seeing friends and acquaintances that we might not often see, or the sounds of children laughing and playing, enjoying the benefits of living in this fine nation.
So, we are missing much once again this year, but with any luck this will be the last major event that we lose to the virtual world, and going forward we will once again be able to gather, to celebrate, and to rejoice at our good fortune to be Canadian.
"You can take part by showing off your Canada Day spirit and telling us why you Love It Here on Facebook, Instagram, and Twitter. Post your best photo and favourite things about Meaford using #LiveLoveMeaford, and you could win a local prize pack!" said the Municipality in their announcement of this year's events.
To join in and find out all the ways to celebrate, visit www.meaford.ca/CanadaDay.