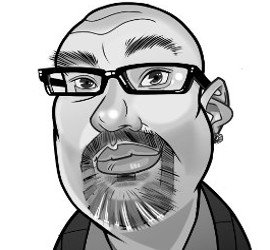 While it has been more than two months since the nomination period for October's municipal election opened, allowing candidates to file their paperwork and launch their campaigns, nominations have trickled in, and with Paul Vickers announcing a run for mayor, we at least now have a race for that seat, but for the five council seats, we thus far have just three candidates, two of those incumbents, and for Deputy Mayor, Shirley Keaveney remains the sole candidate at this point.
With just over a month remaining in the nomination period, some are questioning if we will see enough candidates to fill the seats around the council horseshoe.
Every municipal election is different of course. Some years there are a flood of candidates filing their paperwork in the first days of the nomination period, while other municipal elections have seen little action until the final days of the nomination period.
This time around feels a little different, however, and I wonder if a number of potential candidates are simply taking a pass, unwilling to expose themselves to four years of ratepayer abuse, for a position that pays less than minimum wage after what we have witnessed over the past couple of years.
Though we do now have a race for mayor, our current choices are two current members of council, both nearing the end of their first term on council.
With Councillors Tony Bell and Steve Bartley both seeking re-election to their council posts, and with current Mayor Barb Clumpus deciding to not seek re-election, the only current member of council yet to announce his intentions to run or to not run is Councillor Harley Greenfield.
While we don't yet know the final roster of candidates, one thing is certain: after October's municipal election, our council will look quite different, with the potential for as many as three new members of council, and a new mayor, whether it be the two currently announced candidates or another as yet unknown candidate. We also now know that after the nomination period closes on August 19, Meaford's council will be in a 'lame duck' position, which will restrict some of the decisions that they can make in the closing months of their term.
Over the past several months I have heard many calls for a fresh council, and there is no doubt now that we will indeed have a fresh council that will look different, but will face the same challenges as the current council has faced over the past four years.
A surge of new and future development in the municipality will require a council that is capable and willing to sift through proposals and weigh the merits against resident opposition, and that will require some thick skin, and a strong backbone.
The proposed pumped storage facility on the Tank Range will also be a hot button issue for the entirety of the coming term of council, and though our local council has no sway in the process, ratepayers will continue to pressure council to come out against the proposal in some way, though that is extremely unlikely. And it would be irresponsible, at least until environmental impact studies have been completed and the results released, which may provide some basis for council opposition, though the studies might also not identify any major negative impacts. At this point we simply don't know.
What I think will be more important for the next council, should the proposed project move forward, will be a willingness to play hardball with TC Energy in order to ensure that this municipality receives every possible financial benefit for the frustration and inconvenience that will most certainly accompany the many years of construction of the facility.
The other major issue for the new council will be skyrocketing costs, and how to manage municipal budgets while minimizing rate increases. As members of our current council have noted, the cost of fuel has nearly doubled since the 2022 municipal budgets were established, and that alone has put many municipal department budgets in precarious positions. With the 2023 budgets one of the first issues the new council will tackle, there will no doubt be debate about how to provide municipal staff with their annual cost of living increase, which has traditionally been a percentage or two, but with current inflationary pressures a cost of living increase would actually amount to nearly eight percent.
The rising costs mean that all road rehabilitation projects, all bridge projects, and any facility projects will all cost significantly more next year than they did last year. The next council is going to have to hit the ground running with many factors working against them.
The nomination period closes in just over a month, on August 19, and my hope is that in the coming few weeks we will see more candidates file their paperwork with the municipal Clerk, ensuring that Meaford ratepayers actually have some choice when it comes to marking their ballots in October.