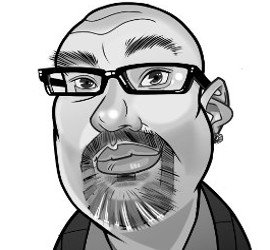 This month of August has brought with it some of the hottest days we've experienced this summer. For our members of council August has been the traditional month-long break, a time to re-energize and relax, a time to step away from regular council duties, if only for a little while. While August has been a hot and steamy month, for members of council, when they return to their meetings and other duties in September, the heat will only intensify.
A laundry list of issues will compete for Council's attention, not the least of which will be future development in this municipality. The proposed pumped storage facility on the Tank Range, though not technically a local council issue, nor an issue over which our council has any real say or influence, will certainly occupy a significant amount of Council's time due to significant public interest and concern.
Policing has continued to snowball into a larger issue than one might expect in a safe, low-crime small town, but many are convinced that we are not getting value for the more than $2 million per year we fork over to the OPP, and a significant number of our residents have expressed a desire for increased police presence on our streets, and in our neighbourhoods. Along with policing there is a concern that has been brought to Council by many about speeding cars in our urban area, an issue that will also likely snowball now that traffic calming measures have been implemented in a couple of locations – the demand for similar measures in a number of neighbourhoods will likely increase, whether the data shows an actual speeding issue or not.
In recent years Council has also heard over and over of the desires (sometimes presented as a need) for some pretty costly additions to the municipal service offerings. Drop into any Meaford discussion page on social media, and you will find many expressing a desire for an indoor swimming pool, a recreation centre, and there have even been discussions about (costly and impractical in today's climate) outdoor skating rinks.
While one segment of our population is demanding more services, another segment is rightly highlighting the ever increasing lack of affordable housing in this municipality. And though I recently saw a member of council positively beaming on social media that the new Loon Call development that is about to get underway is helping to address our affordable housing needs, at starting prices of $300,000, I'm not so sure that the councillor either understands what affordable housing really is, nor has that councillor likely tried to live on minimum wage lately. If I were able to wave a magic wand, I would have all members of council live on minimum wage for a full year, and then let's talk about affordable housing. But I digress.
The demands on Council are many, and they range from the logical to the fantastical, and Council must balance the needs from the wants, and the realistic from the not so realistic.
With so many major issues facing Council, it will be interesting to watch how they approach these issues, particularly given the fact that next year is an election year for municipal councils. And though memories can be short on election day, the previous year is I suspect pretty clear in the memories of most, and so Council's actions and decisions in the coming months could impact their chances at re-election next October.
Personally, while August is always a nice break from Council, a break from sifting through 900-page council meeting agenda packages, a break from biting my tongue from time to time, I am very much looking forward to the return of Council for many reasons, not the least of which is the return to covering council meetings in person rather than the online Zoom meetings I've had to cover for the past 18 months.
Initially Council will meet at Meaford Hall in order to accommodate the distancing requirements still in effect due to the lingering COVID-19 virus. With any luck however, Council will return to the council chamber on the 7th Line in the new year; it will have been nearly two years since I have sat in my chair at the media desk in the council chamber, and I very much look forward to having that bit of normal return to my life.
To our members of council, I trust you have enjoyed your well-earned break, but bring lots of water, and perhaps a fan or two to council when you return next month, as I suspect the heat will be close to unbearable at times. Such is the life of an elected representative in uncertain and, for many, troublesome and challenging times.